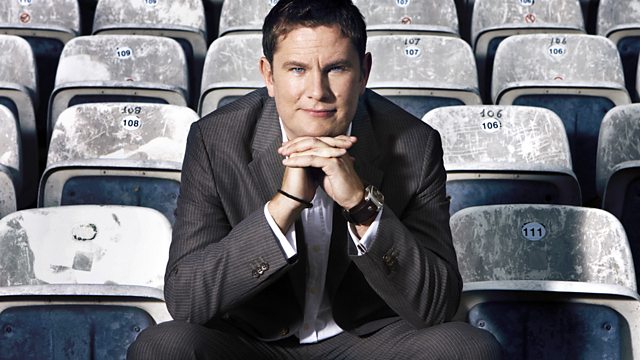 26/04/2012
Phil Williams in for Richard Bacon.
Tom Bower spent around 200 hours in the company of Simon Cowell while researching Sweet Revenge, his unauthorised biography of the music mogul behind The X Factor and Britain's Got Talent. So what did he discover about Cowell's thoughts on being cryogenically frozen, his complex personal life and dinner with Bernie Ecclestone?
Lawyer Nick Freeman has established a reputation as Mr Loophole for helping get high profile clients cleared of motoring offences. He tells Phil why he's happy defending the apparently indefensible - and why he refused to help his daughter get off a speeding charge
Suicide is the biggest killer of men in the UK under the age of 35. Comedian and TV presenter Alexander Armstrong talks frankly about a campaign to help young people tackle chronic depression.
Plus in-depth analysis of Rupert Murdoch's second day giving evidence to the Leveson Inquiry into press ethics, on the day the chairman of News Corp apologised over failings at the News of the World.
And Jacqui Smith & Dan Wootton join Phil to count down five of the most talked about news stories of the last seven days in Chart the Week.
Last on