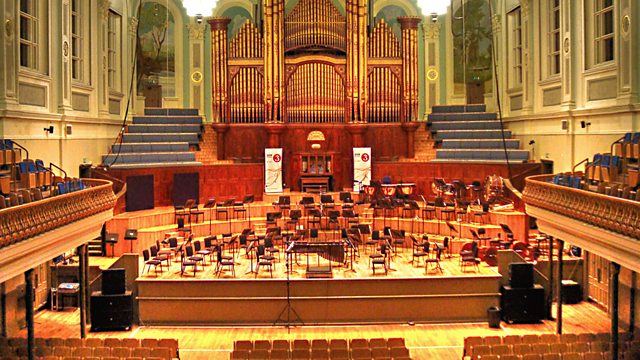 Academy of Ancient Music - Monteverdi and His Contemporaries
Presented by Martin Handley
Live from Wigmore Hall, London
The Academy of Ancient Music at the Wigmore Hall in a programme of cantatas and instrumental music by Monteverdi and his contemporaries.
At the heart of the first Italian cantatas was a new and astonishing emphasis on the voice. Deeply-felt emotions are laid bare in such works as Monteverdi's joyous celebration of spring in 'Zefiro Torna' and Strozzi's lovelorn lament 'Udite, amanti'.
Instrumental music of thrilling inventiveness intersperses the programme, which culminates in Monteverdi's Il combattimento di Tancredi e Clorinda. Here, love and war collide to startling dramatic and musical effect, and an age-old tale is brought vividly to life through this freshly-minted form.
Falconieri: Ciaccona in G major
Monteverdi: 'Zefiro Torna' from Madrigali e canzonette a due e tre voci
Monteverdi: 'Se vittore si belle' from Madrigali guerrieri et amorosi
Strozzi: 'Udite, amanti'
Monteverdi: 'Ardo e scoprir' from Madrigali guerrieri et amorosi
Interval
B Marini: Passacaglia in G minor from Sonate da Chiesa e da Camera
Castello: Sonata No.15 à 4 from Sonate Concertate in Stile Moderno Libro Secondo
Monteverdi: Act 1 Scene 2 of Il ritorno di Ulisse in patria
Zanetti: Saltarello della Battaglia
Monteverdi: Il combattimento di Tancredi e Clorinda
Anna Prohaska, soprano
James Gilchrist, tenor
Benjamin Hulett, tenor
Academy of Ancient Music
Jonathan Cohen, director, keyboards.
Last on