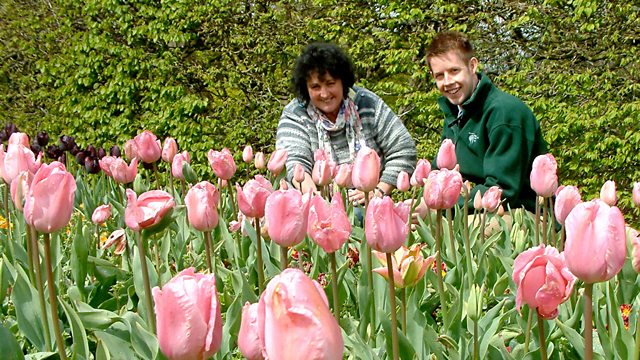 Thrive, Reading
Listen in pop-out player
Eric Robson and the team are guests of gardening charity Thrive. Christine Walkden, Chris Beardshaw and Pippa Greenwood are on the panel.
Jeremy Scott, the 2010 Blind Gardener of the Year, meets a handful of gardeners making use of the therapeutic horticulture programs run by the charity. Pippa Greenwood investigates the current Busy Lizzie problem.
Questions answered in the programme:
Why does my Acer die back each year?
Is putting water-logged newspaper beneath plants a good drought-beater?
How can I rid my pond of blanket weed?
How can I prevent the roots of my Bay tree penetrating my soakaway?
How and when to cut back an Akebia Quinata?
How would you construct raised beds to stand on concrete? And what vegetables could you grow in them?
A section of my privet hedge has died apparently because it is 'stressed', how can I de-stress it and what plant can I fill the gap with? (The plant suggested was Thuja Plicata Atrovirens.)
When you plant daffodils along a wall, how is it that the flowers always turn to face you and not the wall?
Produced by Howard Shannon.
A Somethin' Else production for BBC Radio 4.
Last on