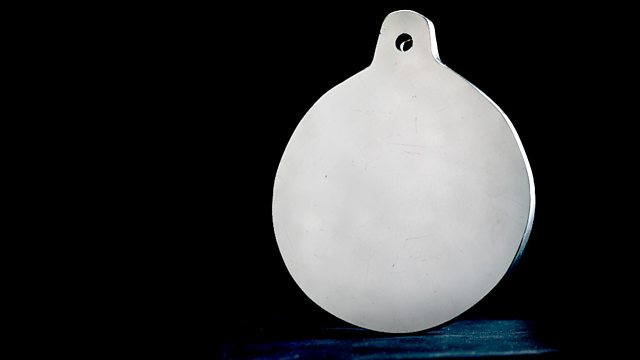 Listen in pop-out player
Neil MacGregor, Director of the British Museum, continues his new object-based history. Taking artefacts from William Shakespeare's time, he explores how Elizabethan and Jacobean playgoers made sense of the unstable and rapidly changing world in which they lived.
With old certainties shifting around them, in a time of political and religious unrest and economic expansion, Neil asks what the plays would have meant to the public when they were first performed. He uses carefully selected objects to explore the great issues of the day that preoccupied the public and helped shape the works, and he considers what they can reveal about the concerns and beliefs of Shakespearean England.
Programme 9. NEW SCIENCE, OLD MAGIC - Dr Dee's Mirror was actually a highly polished disk of black obsidian from Mexico but it reflects the Elizabethan fascination with the new sciences of cosmology and astrology.
Producer: Paul Kobrak.
Last on
Dr Dee's Magical Mirror
Size: H:224mm, W:186mm  
Made in: Mexico  
Made by: Unknown  
Material: Obsidian
An Aztec mirror from Mexico isn't necessarily the first thing that springs to mind when thinking about Shakespeare's world. But this obsidian disc reveals something about 16th-century England and the level to which beliefs in ghosts and spirits still persisted.
This mirror is said to have belonged to one of the world's most famous practitioners of the occult arts, Dr John Dee, whose advice was sought by the rich and powerful including Elizabeth I herself.
He was a kind of celebrity in his own time, a highly educated intellectual who explored the worlds not only of science and mathematics, but the workings of the occult and spirits too. Magic also had a starring role in many of Shakespeare's plays – although making those spirits appear in front of the audience presented another set of challenges.
This object is from the British Museum
British Museum Blog: Making Magic by Greg Doran, Artistic Director Designate, Royal Shakespeare Company
Quotations
'Spirits, which by mine art/I have from their confines called to enact/My present fancies.'  
The Tempest, Act 4 Scene 1
Background
Obsidian mirrors were used by Aztec royalty as symbols of their power, derived from the god Tezcatlipoca, 'Lord of the Smoking Mirror'
John Dee was England's first magus and a leading mathematician of the age, a reviver of ancient knowledge and enthusiastic supporter of the Copernican world
Although known as Dr Dee, his only claim to this title was the award of a doctorate of medicine from the University of Prague in 1584/5
He received no favour from James I, whose opinions on witchcraft caused Dee some concern and he protested passionately against his reputation as a conjuror
Shakespeare's magus figure, Prospero, is perhaps the most positive portrayal of a magus fugure in Elizabethan and Jacobean drama
More from Radio 4: Alchemists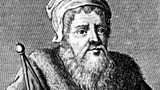 Historian Justin Champion examines the life of Elizabethan alchemist John Dee. He follows Dee's scientific work, his fascination with astrology and his explorations with angels.
More from Radio 4: The Aztecs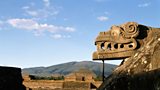 Melvyn Bragg discusses the creation, power and legacy of the Aztec Empire, arguably the most ruthless, pre-Hispanic empire in North America which, at its zenith, ruled over 6 million people.
More from Radio 4: Renaissance Astrology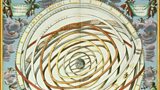 Melvyn Bragg and guests discuss Renaissance Astrology, an essential part of Renaissance thinking on magic, music, medicine, politics, cosmology, destiny and much more.
More from Radio 4: Angels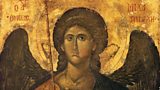 Melvyn Bragg discusses the heavenly host of Angels, so popular with so many believers and so problematic for philosophers and theologians.