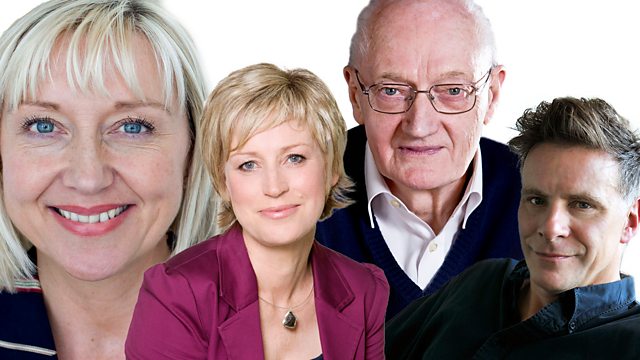 22/04/2012
Artist Hamish Montgomery has been painting professionally for more than sixty years. He talks to Ricky Ross about how his faith informs his work. And as former director of Glasgow's Tom Allan Centre he explains his role in championing counselling within the church.
From Channel 4's 'The Undateables' to Ricky Gervais' latest comedy creation 'Derek', portrayals of disability in television entertainment aren't new - but are they ethical? Liz Carr, comedian and co-presenter of internet disability show 'BBC Ouch', and Capability Scotland's Susie Fitton share their views.
As Scottish play "Roadkill", a brutal story on sex trafficking, wins an Olivier Award we hear from Amnesty International's Shabnum Mustapha on trafficking in Scotland today and what can be done about it.
In 1998 Ricky was invited to Brazil by Christian Aid charity to see their work there with the Movement of the Landless People. A project to help give agrarian workers the right to access their own land, fourteen years on he returns to find out what's happened to those people in that time.
It's Depression Awareness Week and Ricky's joined by author and illustrator, Matthew Johnstone, A long-time sufferer of depression, Matthew shares his simple meditation techniques on coping with the affliction from his latest book, 'Quiet the Mind'.
Last on