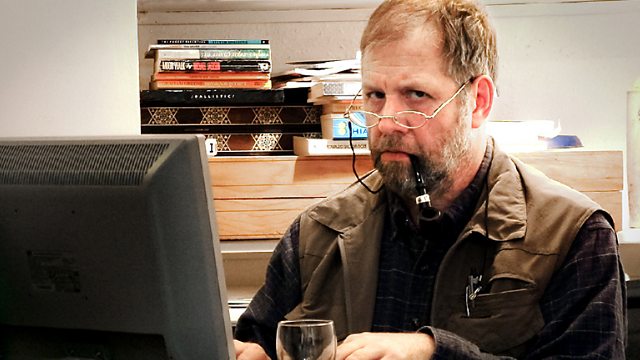 Ed Reardon leads us through the ups and down of his week, complete with his trusty companion, Elgar, and his never-ending capacity for scrimping and scraping at whatever scraps his agent, Ping, can offer him to keep body, mind and cat together.
Ed decides to 'Make a Difference' to impress Fiona and as a consequence finds himself becoming 'a voice for the people' when he joins a group trying to change the railways. As a consequence he finds himself on local radio representing the group and 'channelling grumpy', and astonishingly finds that people agree with his views and find his conversation 'totes legde'. Thus it is that 'Captain Grumblebum' is created.
Written by Andrew Nickolds and Christopher Douglas.
Produced by Dawn Ellis.
Last on
Credits
| Role | Contributor |
| --- | --- |
| Ed Reardon | Christopher Douglas |
| Fiona | Jenny Agutter |
| Olive | Stephanie Cole |
| Frank | Simon Greenall |
| Jaz | Philip Jackson |
| Pearl | Rita May |
| Cliff | Geoffrey McGivern |
| Jonathan | Geoffrey McGivern |
| Ping | Barunka O'Shaughnessy |
| Lisa | Barunka O'Shaughnessy |
| 12-Year-Old Official | Sam Pamphillon |
| Mandy Kramer | Nicola Sanderson |
| Stan | Geoffrey Whitehead |
| Producer | Dawn Ellis |
| Writer | Andrew Nickolds |
| Writer | Christopher Douglas |