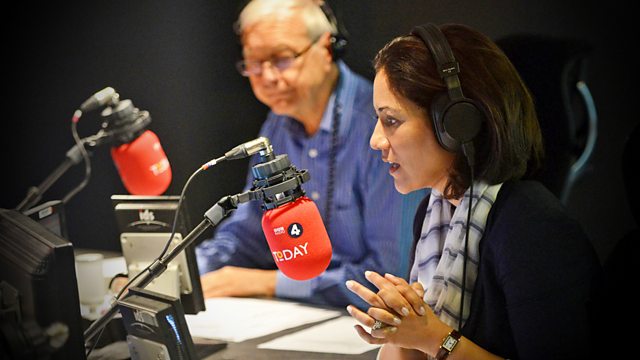 23/04/2012
Morning news and current affairs, presented by James Naughtie and John Humphrys. Including:
0810
John Humphrys interviews Prime Minister David Cameron ahead of the upcoming local elections.
0844
Scientists are developing a satellite navigation system especially for nervous elderly drivers as part of a government-funded project at Newcastle University. Professor Phil Blythe, who is leading the research, describes how it would work.
0849
Disabled rights campaigner Lord Ashley of Stoke died on Friday night aged 89. Louise Medus-Mansell, chair of the Thalidomide Society, reflects on his success getting compensation for the victims of Thalidomide and completely changing the legal basis for disability rights.
Last on