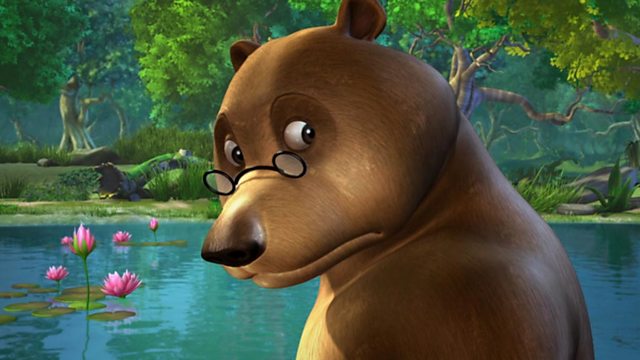 Na Dubh-Sheilleanan/Wild Black Bees
A' teicheadh bho na leasain aig Baloo, tha Mowgli a' sreap nan creagan, far a bheil e lorg sgaoth de sheilleanan dubha. Nuair a thig Baloo a ghoirteachadh aig làmhan Shere-Khan, tha Mowgli a' gairm na seilleanan airson leasan ionnsachadh dhan tigear olc.
Mowgli plays truant from Baloo's lessons, preferring to climb some cliffs instead, where he encounters a swarm of black bees. When Baloo is later hurt by Shere-Khan, Mowgli enlists the help of the black bees to teach the evil tiger a lesson.
Last on