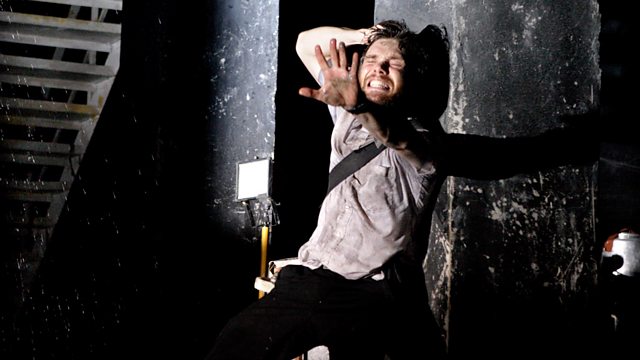 21/04/2012
Listen in pop-out player
Tom Sutcliffe and his guests writer Susan Jeffreys, literary critic John Carey and actor Kerry Shale review the cultural highlights of the week.
Lasse Halstrom's film Salmon Fishing in the Yemen is based on Paul Torday's bestselling novel. Ewan McGregor stars as an introverted government scientist who is approached by a Yemeni sheikh's representative (Emily Blunt) to fulfil her client's desire to introduce salmon fishing to his homeland.
Skios by Michael Frayn is a farce which revolves around mistaken identity. Dr Norman Wilfred is an expert in scientometrics who is flying to a Greek island to give a keynote speech to a private foundation based there. Also heading to the island is Oliver Fox, a feckless young man who has a strong tendency to act on impulse, regardless of the consequences. Both are in for some surprises.
Enda Walsh's play Misterman at the National Theatre in London stars Cillian Murphy as Thomas Magill. Although other characters appear on tape, Magill is the only one who appears on stage - an unhinged outsider, holed up in a vast, unused industrial building, replaying the events of a fateful day in the small town of Inishfree.
In The King and the Playwright: A Jacobean History on BBC4, American scholar James Shapiro examines the later period in Shakepeare's career, following the accession of James VI and I to the English throne. Shapiro argues that the political negotiations and theological debates that the playwright witnessed as a member of James's court fed directly into his later plays.
Ron Mueck's work is instantly recognisable - meticulously realistic figures made out of silicone, sometimes much larger and sometimes smaller than life. His latest exhibition - at Hauser & Wirth in London - showcases four new sculptures, including a human sized dead chicken hanging upside down from the ceiling. At the same gallery there is also an exhibition by Andy Hope - Medley Tour London. Hope revisits his earlier works in paintings he calls X Medleys, featuring characters including Batman and Beavis and Butthead.
Producer: Torquil MacLeod.
Last on