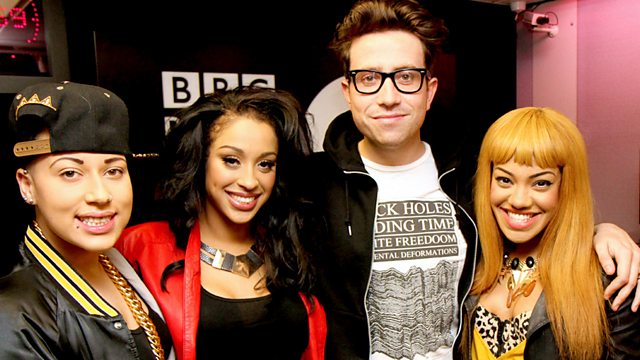 Friday: Stooshe
Stooshe are in to play their new single and chat about Summer festivals, finishing off their album and root canal.
Grimmy and Matt get the results for their G.C.S.E Business Studies paper and turns out despite Grimmy's previous experience in the subject that Matt Fincham just beat him by 10%.
Grimmy plays out the best Call or Delete's from the last few weeks which involves Annie Mac selling out, Grimmy calling his Estate Agent and Sara Cox requesting a burlesque clown from a children's organiser!