Add music you love and enjoy it with
Now 49 (Various Artists), Now

Million Sellers Vol.16 - The Seventie, Disky

Aerosmith

I Don't Want To Miss A Thing

Armageddon Film S/Track, Columbia

The Best Of The Ronettes, Phil Spector Int

(CD Single), 157 Records, 1

The Best Of Rod Stewart, Warner Bros

(CD Single), Mighty Village, 1

Dusty- The Silver Collection, Philips

(CD Single), Dramatico, 1

The Cascades

Rhythm Of The Rain

It's Cool (Various Artists), EMI

(CD Single), Universal, 1

70's Number Ones Vol 3, Old Gold

The All Time Greatest Movie Songs, Columbia/Sony Tv

Keane

Silenced By The Night

(CD Single), Island, 1

(CD Single), Universal, 1

The Four Seasons

and

Frankie Valli

The Night

Frankie Valli & The Four Seasons - Ve, Polygram Tv, 9

Keane

The Lovers Are Losing

Island

Eurythmics

Here Comes The Rain Again

Eurythmics - Greatest Hits, RCA

The Beatles : 1967-1970, Apple, 7

The All Time Greatest Rock Songs ..., Columbia

Presley - The All Time Greatest Hits, RCA

Auberge EP, East West Records

(CD Single), Oceanic Music, 1
Pause For Thought

With Rev Ruth Scott, an Anglican vicar in Richmond.


Last Thursday a man planned to stick a knife into my husband, Chris. Sadly, that didn't happen. Now before you think I've lost my marbles completely let me tell you that the man concerned is a wonderful surgeon who had to cancel Chris' operation at the last minute due to an unexpected medical emergency. What took me by surprise when this happened is just how floored I was by the change of plan. This more extreme situation got me thinking about unfulfilled expectations in general. The more energy we invest in people behaving, or events unfolding in a particular way, the more the feelings of exhaustion, disappointment, anger, or distress when our expectations, even realistic ones, aren't realised. And sometimes even more energy gets wasted ruminating on what hasn't gone right for us. I think there's a real art to living with the uncertainties of life and the fact that we can't always control what happens in it. It's one thing to prepare for a specific situation, and quite another to be unprepared for different outcomes. And to hang on to painful emotions provoked by unfulfilled expectations is to keep what's past in the present in a needlessly debilitating way. If we're not careful we can become dominated by our expectations rather than learning to delight in, or work creatively with whatever reality comes along. I think the timeless advice to live in the present moment is not about being unprepared for the future, but about not allowing our expectations to set in stone our response to it before it's even happened. That way we'll be able to react with greater flexibility to whatever arises and be less troubled by the kind of disturbing feelings that come along when our plans go pear-shaped.

100 Club Giveaway. Terms and Conditions

1. Listeners taking part in the ticket allocation must convince the show's production team in 30 seconds that they should be in the audience at Chris' very special 2Day event. All pitches will be timed. Callers will be chosen for their entertainment value. If your pitch impresses the team enough then you may get a pair of tickets.

2. The decision on who is awarded tickets will be at the discretion of the show team. The event takes place at 1800 on Thursday 10th May at the 100 Club in Central London

3. The ticket allocation is open to all residents of the UK, including the Channel Islands and the Isle of Man, aged 16 or over. Proof of age, identity and eligibility may be requested.

4. The tickets are free and cannot be sold. If you buy tickets from anyone they will not be valid.

5. Only one application will be accepted per person per event. If successful, applicants will each receive one pair of tickets. Multiple applications will not be eligible for selection. Please do not request tickets if you think you may be unable to use them.

4. Travel to the event, any accommodation and any other cost will be solely at the entrant's expense and the BBC will not reimburse you for any such costs.

5. All audience members will be asked to arrive no later than 17.15 on Thursday 10th May 2012.

6. Entrance is subject to capacity. The BBC reserves the right to refuse admission.

7. The BBC reserves the right to cancel this event and ticket process at any stage, if deemed necessary in its opinion, and if circumstances arise outside its control.

8. Should the event be cancelled or line-up changed, The BBC is not liable for any loss of money and expense incurred in travelling to the venue.

9. The BBC may record and film the performance, by accepting tickets; applicants agree to such recording being broadcast, should BBC Radio 2, at its own discretion, decide to do so.

10. The BBC, its sub-contractors, subsidiaries and/or agencies cannot accept any responsibility whatsoever for any technical failure or malfunction or any other problem with the Internet or otherwise which may result in any application being lost or not properly registered.
BBC Playlister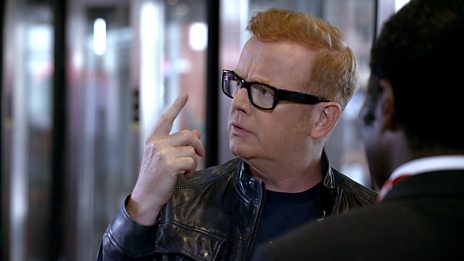 Chris has a song stuck in his head - but what is it? That's why he needs BBC Playlister!
500 WORDS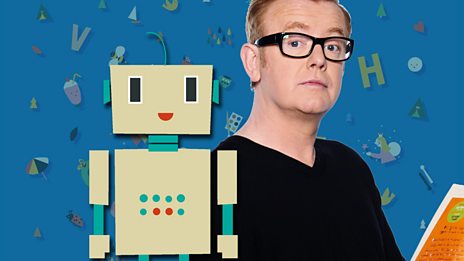 Featuring celebrity videos and top writing tips!
Podcast
Catch up with the latest Breakfast fun with Chris Evans. Hear the best stories and the biggest…