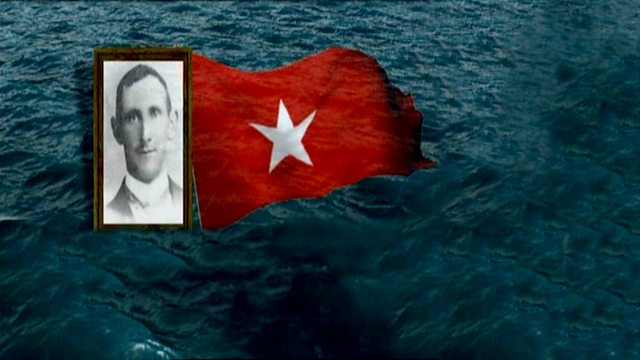 Ryan versus The White Star Line
The story the company behind Titanic didn't want you to know.
On the 20th June 1913 a sensational court case opened in London. It pitted an ordinary farmer from County Limerick against the might and power of the company which built the Titanic, the Oceanic Steam Navigation Company, better known as the White Star Line. Heartbroken father Thomas Ryan's single ambition was to hold the company to account for the death of his son Patrick. Their story has been lost under the weight of Titanic's romantic folklore, but in Ryan Versus The White Star Line, BBC Northern Ireland uncovers the truth with the help of Thomas's descendants. Reporter Julie McCullough tracks down Thomas's grandson and follows the family's journey of discovery as they learn more about their ancestor's place in the story of Titanic.
Credits
| Role | Contributor |
| --- | --- |
| Reporter | Julie McCullough |
| Producer | Pauline McKenna |
| Executive Producer | Adam Smyth |