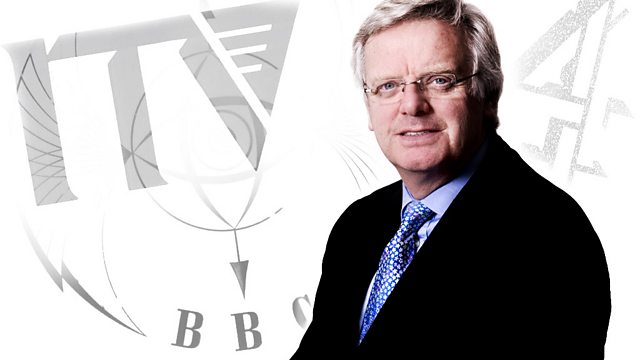 In this new series for Radio 2, Michael Grade tells the inside story of Britain's television industry.
The series examines the key milestones in the story of TV, as seen from Michael's unique and personal viewpoint.
In 1982, Grade left the comfort and relative stability of a job at LWT to take up a new post as President of Embassy Television in Hollywood. "People put up with the city's madness and insecurity because the rewards can be truly fabulous".
While British cinema has had to struggle to compete with the might of Hollywood, the UK's television industry has long been the envy of the world. Even so, as long ago as the 1950s, ITV and later the BBC and Channel 4, imported shows from America. In the fourth programme, 'Importing The Box', Michael examines Britain's love affair with American shows like 'The Golden Girls' and 'Frasier'.
Marc Cherry remembers his lucky break creating 'Desperate Housewives' and how he became the most successful writer on American television almost overnight. Steven Bochco discusses the creation of genre-changing cop show 'Hill Street Blues' and Marta Kauffman recalls the relentless production schedule of the sit-com 'Friends'.
Grade also reunites the stars of two of America's most popular dramas: Ralph Waite and Miss Michael Learned played John and Olivia Walton respectively in 'The Waltons' and Larry Hagman and Linda Gray (J R and Sue Ellen Ewing), who will soon star in the revived 'Dallas'.
With contributions from Head of ABC Television Anne Sweeney, CBS Network Chief Leslie Moonves, Head of Fox Kevin Reilly, Director Terry Hughes, Writer Lynda La Plante, Actor Matthew Rhys and TV Executives Mal Young and Jane Tranter.
Presented by Michael Grade. Written and produced by Malcolm Prince.
Last on