Add music you love and enjoy it with
Billy Elliot O.S.T. - Various Artists, Polydor

Blown Away, Sony Music, 1

Fantastic 70's (Various Artists), Sony Tv/Columbia

The Kinks - The Definitive Collection, Polygram Tv

The Beatles

I Want To Hold Your Hand

The Beatles - 1, Apple, 6

(CD Single), Universal, 1

Fantastic 80's Disc 1 (Various Artis, Columbia

Talk Talk

Life's What You Make It

More Greatest Hits Of 80's (Various), Disky

Songs In The Key Of Life Vol.2, Hitsville

Heartbeat: Love Me Tender (Various), Global Television

10cc

Life Is A Minestrone

The Very Best Of 10cc, Mercury

The Faces

Stay With Me

Glam Crazee - Various Artists, Virgin

The Wurzels

Combine Harvester (Brand New Key)

Super 70's (Various Artists), Virgin

(CD Single), Columbia, 12

Tom Jones

If He Should Ever Leave You

(CD Single), S-Curve Records, 1

Light Years - The Very Best Of ELO, Epic

Lindisfarne - On Tap, Essential

Elton John

I Guess That's Why They Call It The Blues

Elton John Greatest Hits 1970-2002, Mercury

The Best Of The Waterboys '81-'90, Ensign

Wrecking Ball, Columbia, 1

The Who - Who's Better, Who's Best, Polydor

U2

Who's Gonna Ride Your Wild Horses

U2 - Achtung, Baby, Island

Now 40 (Various Artists), Now

Now 13, Part 1 (Various Artists), Now
Ever celebrated not buying something? You should try it, it really works!

Today's show is dedicated to anyone who viewed and was wooed at the weekend.

Today's Show Stars:

Rachel Watkin from Stoke who chooses a belter from the big screen

Nigel Owen and Susan Heads from Chislehurst who are getting ready for their St George's Day party

Jean Wroe from Oldham who turns 60

The kitchen staff of St George's School in Harpendon who are getting ready for their Big Curry Day

Athletics legend Jonathon Edwards who gives us a history lesson

Di Galnville from Weston Super Mare who takes us back with a Golden Oldie

Deborah Hale, the Olympic Torch Relays Producer, who tells us how they keep it alight

Sylvia Beaumont from East Lothian who gobsmacks us

Father Brian D'Arcy, a Catholic Passionist priest, who make us pause for thought

Pause For Thought

With Father Brian D'Arcy, a Catholic Passionist priest.

Years ago I studied in Chicago. The author John Powell gave us a talk called "Happiness Is An Inside Job," He said when life is tough we can still be happy because happiness is an inside job. God wants us to be happy both in this world and in the next.

I jotted down what I thought were his Ten Commandments of Happiness.

So here's my Top Tenuous Tips for happiness.

The first was "We must accept ourselves as we are. I am who I am and all the wishing in the world won't change me. Just play the hand your dealt.

(2). There is no point blaming others for the choices I make. I have to accept responsibility for my life and the choices I make.

(3). Choose a balanced life. Work, Relax, Exercise, Eat properly. Have fun too.

(4). Learn to love what you have to do. Help others out of love and not because you have to.

(5). Challenge is a necessary part of life. Don't get stuck in a rutt. Be brave and move out of the comfort zones.

(6). See the positive instead of the negative. Make life a discovery of what is good.

(7). Stop trying to be perfect. The perfect is the enemy of the good. Wanting to be prefect will destroy you.

(8). Powell added that being able to express yourself well, is an important part of happiness. Effective communication of how you feel - your doubts, your feelings, your hopes and desires - helps others to understand you.

(9). Have a higher power, and spend time reflecting with that Higher Power.

I remember thinking then as I do now, that this is all plain common sense. I believe most of us are happier than we realise. So Don't be guilty; 'Don't worry – be happy'.
500 WORDS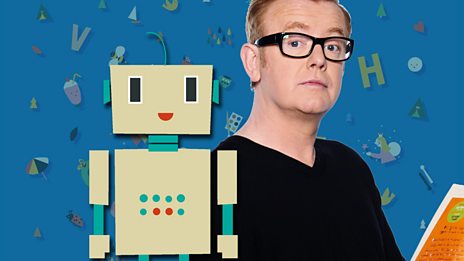 Featuring celebrity videos and top writing tips!
Free download
Catch up with the latest Breakfast fun with Chris Evans. Hear the best stories and the biggest…