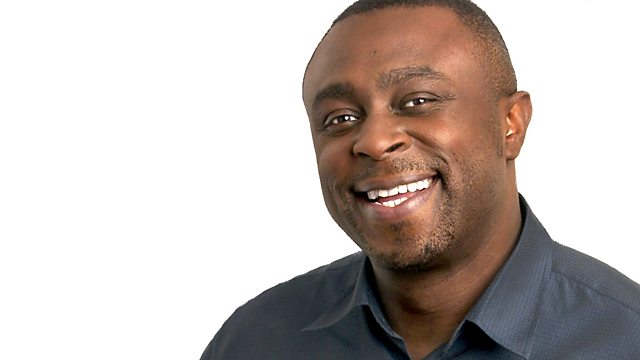 20/04/2012
Dotun Adebayo with stories from around the world.
There's been more violence in Bahrain as the Grand Prix approaches. The Shadow Home Secretary, Yvette Cooper, says the race should be cancelled. We hear from Zainab Al Kharaja in Bahrain whose father is in jail, and on day 71 of a hunger strike. She says violence has increased since the decision was made to keep the race in place, and claims more people are being tortured there.
The head of the International Monetary Fund, Christine Lagarde, is warning "dark clouds" still hover over the global economy. She's trying increase the IMF's resources to deal with the Eurozone debt crisis. Domenico Lombardi, a former IMF board member, says America won't give any more money because it's an election year.
We celebrate a legend on Up All Night tonight - Bob Marley. A documentary about his life is about to be released, and our correspondent Nick Davis is at an open-air screening of the film in Jamaica. We speak to the director, Kevin MacDonald, who says it's tough to name his favourite Bob Marley moment. And Jonathan Wingate and Dotun discuss your favourite Bob Marley songs.
It's the question which has foxed people for hundreds of years: which came first - the chicken or the egg? In Sri Lanka they have an answer - it was the chicken. A hen has given birth to a live chick, born without an egg. Sadly the chick's mother didn't fare well. Our correspondent Charles Haviland has all the details.
Last on