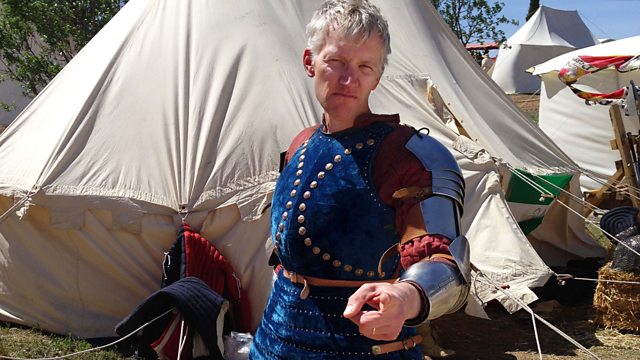 17/04/2012
Listen in pop-out player
Helen Castor presents Radio 4's popular history programme in which listener's questions and research help offer new insights into the past.
Today: the brutality of war and revolution in Russia - but what was a man from the East Midlands doing there? Is the name "Wessex" as old as we think it is? Did Aztecs and North American Indians ever meet? And the serious politics that was behind fun and games in fifteenth century Scotland.
Join in by contacting the programme:
Email: making.history@bbc.co.uk
Write to Making History. BBC Radio 4. PO Box 3096. Brighton BN1 1PL
Join the conversation on our Facebook page or find out more from the Radio 4 website - www.bbc.co.uk/radio4/makinghistory
Producer: Nick Patrick
A Pier Production for BBC Radio 4.
Last on