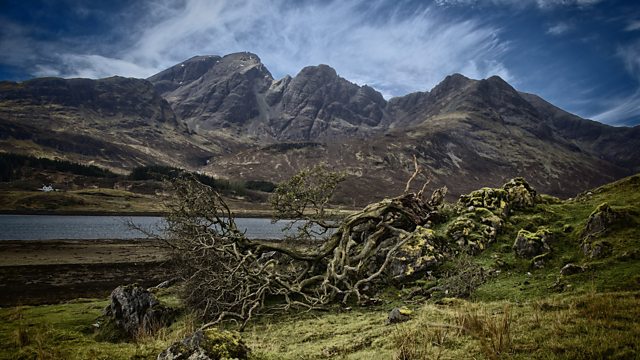 14/04/2012
Scotland leads the way in Europe on protecting sharks. But why does it matter?
The red deer of Rum. Red deer research has been taking place on the island of Rum since the 1950's, making it one of the longest such pieces of research in the world. We discover why understanding deer behaviour is important for Scotland.
Goat is widely eaten across the world. Yet one butcher in Aberdeenshire cannot fulfil demand for the meat because producers are loathe to part with the animals for meat.
Manx shearwaters are elusive and fascinating birds who migrate to Rum from Brazil every Spring. Helen visits a far flung colony in the Rum Cuillin at night time as they return to their nesting burrows.
Wemyss Caves in Fife are home to remarkable Pictish and Bronze Age markings. Mark explores these vulnerable but highly significant sites.
And seals on the Ythan estury, biking in Glasgow, rally driving in Aberdeen and the Keith to Dufftown Railway.
Last on