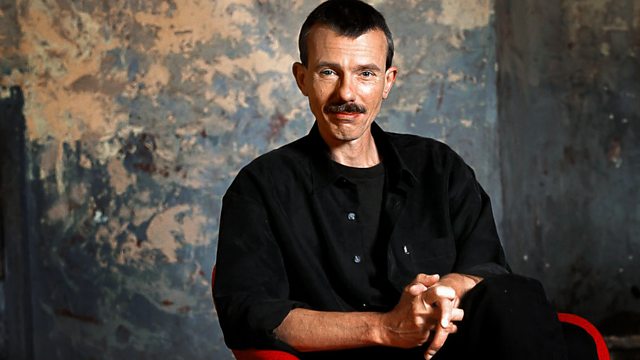 18/04/2012
Jonathan Swain presents Weber's opera Der Freischutz in its French version, as performed at the 2011 BBC Proms by John Eliot Gardiner and his musical team.
12:32 AM
Weber, Carl Maria von [1786-1826]
Der Freischutz (French Version, 1841) - Act 1
Andrew Kennedy (Max - tenor), Sophie Karthäuser (Agathe - soprano), Gidon Saks (Kaspar - bass baritone), Virginie Pochon (Ännchen - soprano), Matthew Brook (Kuno - bass), Samuel Evans (Kilian - baritone), Robert Davies (Ottokar - baritone), Luc Bertin-Hugault (A Hermit - bass), Christian Pelissier (Zamiel - actor), Monteverdi Choir, Orchestre Révolutionnaire et Romantique, Sir John Eliot Gardiner (conductor)
1:17 AM
Weber, Carl Maria von [1786-1826]
Der Freischutz (French Version, 1841) - Act 2
Performers as above
2:08 AM
Weber, Carl Maria von [1786-1826]
Der Freischutz (French Version, 1841) - Act 3
Performers as above
3:01 AM
Ravel, Maurice (1875-1937)
Trio for piano and strings in A minor
Grieg Trio
3:28 AM
Haydn, Joseph (1732-1809)
Symphony no. 96 in D major 'Miracle' (H.1.96)
Bergen Philharmonic Orchestra, Ilan Volkov (conductor)
3:51 AM
Canis, Cornelius (1515-1561)
Tota pulchra es
Huelgas Ensemble, Paul Van Nevel (conductor)
3:57 AM
Mendelssohn, Felix (1809-1847)
Octet for strings in E flat (Op.20)
Leonidas Kavakos, Per Kristian Skalstad, Frode Larsen & Tor Johan Böen (violins), Lars Anders Tomter & Catherine Bullock (violas), Öystein Sonstad & Ernst Simon Glaser (cellos)
4:31 AM
Geminiani, Francesco (1687-1762)
Concerto Grosso in G minor
Academy of Ancient Music, Andrew Manze (director/violin)
4:39 AM
Duruflé, Maurice (1902-1986)
Quatre motets sur des thèmes grégoriens (Op.10)
Talinn Music High School Chamber Choir, Evi Eespere (director)
4:48 AM
Elgar, Edward (1857-1934)
Concerto for cello and orchestra in E minor (Op.85)
Pieter Wispelwey (cello), National Polish Radio Symphony Orchestra, Gabriel Chmura (conductor)
5:16 AM
Sibelius, Jean (1865-1957)
Rakastava (Op.14) arr. string orchestra and percussion
CBC Vancouver Orchestra, Mario Bernardi (conductor)
5:28 AM
Brusselmans, Michel (1886-1960)
Scènes Breugheliennes - symphonic sketches
Vlaams Radio Orkest, Bjarte Engeset (conductor)
5:43 AM
Liszt, Franz (1811-1886)
Concerto for piano and orchestra No.2 in A major (S.125)
Gabrielius Alekna (piano), Lithuanian National Symphony Orchestra, Juozas Domarkas (conductor)
6:05 AM
Handel, Georg Frideric [1685-1759]
Sonata for recorder and continuo (HWV.367a) in D minor
Sharon Bezaly (flute), Terence Charlston (harpsichord) Charles Medlam (viola da gamba)
6:19 AM
Mozart, Wolfgang Amadeus [1756-1791]
Sonata for violin and keyboard (K.303) in C major
Tai Murray (violin), Shai Wosner (piano).
Last on