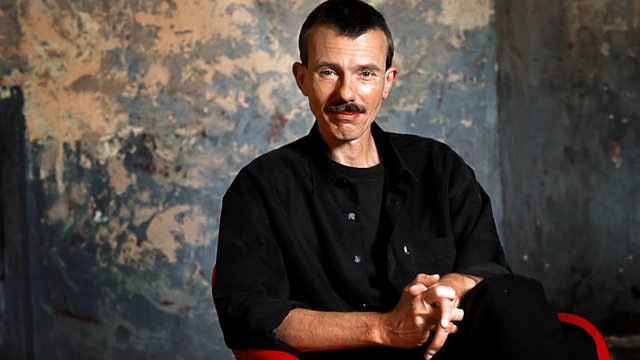 15/04/2012
Jonathan Swain presents a performance of Rachmaninov Vespers with the Serbian Radio-Television Chorus conducted by Bojan Sudjic with soloists Magda Skracic and Jaques Radinson.
1:01 AM
Rachmaninov, Sergey [1873-1943]
Vespers (All-night vigil) for chorus (Op.37)
Magda Skracic (contralto), Jacques Radinson (tenor), Serbian Radio-Television Chorus, Bojan Sudjic (conductor)
1:52 AM
Franck, Cesar [1822-1890]
Sonata for violin and piano (M.8) in A major
Alina Ibragimova (violin), Cédric Tiberghien (piano)
2:18 AM
Brahms, Johannes (1833-1897)
Symphony No 2 in D
Norwegian Radio Orchestra, Andrew Manze (conductor)
3:01 AM
Beethoven, Ludwig van [1770 -1827]
Concerto for piano and orchestra no. 2 (Op.19) in B flat major
Maria João Pires (piano), Orchestra of the 18th Century; Frans Brüggen (conductor)
3:31 AM
Mendelssohn, Felix (1809-1847)
Quartet for strings No.2 (Op.13) in A minor
Biava Quartet
4:02 AM
Rossini, Gioachino (1792-1868)
Quartet for flute, clarinet, horn and bassoon no.6 in F major
Vojtech Samec (flute), Jozef Luptacik (clarinet), Frantisek Machats (bassoon), Josef Illes (french horn)
4:13 AM
Schubert, Franz (1797-1828)
3 Works for Choir, Op. 112
The Hungarian Radio and Television Choir, István Antal (piano), Zoltán Vásárhelyi (conductor)
4:25 AM
Kodaly, Zoltán (1882-1967)
Adagio
Morten Carlsen (viola), Sergej Osadchuk (piano)
4:35 AM
Mozart, Wolfgang Amadeus (1756-1791)
Horn Concerto No.2 in E flat (K.417)
James Sommerville (horn), CBC Vancouver Orchestra, Mario Bernardi (conductor)
4:49 AM
Vivaldi, Antonio (1678-1741)
Concerto in A major (RV.335) 'The Cuckoo'
Elizabeth Wallfisch (baroque violin), Australian Brandenburg Orchestra, Paul Dyer (director)
5:01 AM
Strauss, Richard (1864-1949) (arr. Franz Hasenohrl)
Till Eulenspiegel - Einmal Anders!
The Festival Ensemble of the Festival of the Sound, James Campbell (conductor)
5:10 AM
Haydn, Johann Michael (1737-1806)
Ave Regina for double choir (MH.140)
Ex Tempore, Florian Heyerick (director)
5:21 AM
Beethoven, Ludwig van (1770 -1827)
Sonata for piano no. 7 (Op.10 No.3) in D major
Ingrid Fliter (piano)
5:44 AM
Suppé, Franz von (1819-1895)
Overture from Die Leichte Kavallerie (Light cavalry) - operetta
Slovenian Radio and Television Symphony Orchestra, Marko Munih (conductor)
5:52 AM
Bach, Carl Philipp Emanuel (1714-1788)
12 Variations on 'La Folia' (Wq.118/9)
Andreas Staier (harpsichord)
6:01 AM
Vivaldi, Antonio (1678-1741)
Concerto in D minor (Op.3 No.11) from 'L'Estro Armonico'
Tafelmusik Baroque Orchestra, Jeanne Lamon (conductor)
6:11 AM
Rodrigo, Joaquín (1901-1999)
Three Spanish Compositions
Goran Listes (guitar)
6:25 AM
Villa-Lobos, Heitor (1887-1959)
Bachianas Brasileiras No.5 (Aria (Cantilena), Dance (Martel))
Isabel Bayrakdarian (soprano), Bryan Epperson, Maurizio Baccante, Roman Borys, Simon Fryer, David Hetherington, Roberta Jansen, Paul Widner, Thomas Wiebe, Winona Zelenka (cellos)
6:37 AM
Grieg, Edvard (1843-1907)
Holberg Suite for string orchestra (Op.40)
Stavanger Symphony Orchestra, Eivind Aadland (conductor).
Last on