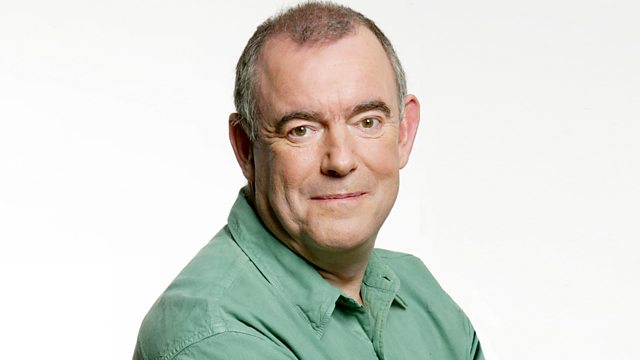 15/04/2012
Gerry Northam makes his selection from the past seven days of BBC Radio
This week's Pick Of The week with Gerry Northam includes a candid confession of persistent self-doubt from Alastair Campbell, the former powerhouse of Downing Street. There's comedy from Henning Wehn and Ed Reardon; drama from the streets of Liverpool where Judas Iscariot used to be burnt in effigy every Good Friday; refugees from the repressive regime in Uzbekistan which is forcibly sterilising its female population; and a dramatic recreation of the morse-code signals from the sinking Titanic just after she hit the iceberg a hundred years ago.
We gain a glimpse into the psyche of Hitler's Deputy, Rudolf Hess. And Woody Guthrie's daughter Nora finds some shocks in the songs he left unrecorded.
The Essay - Radio 3
Jack London's People of the Abyss - Radio 4
Today - Radio 4
The Public Philosopher - Radio 4
Titanic Town - Radio 4
Discovery - World Service
Ship of Dreams - Radio 4
Ed Reardon's Week - Radio 4
The Judas Burner - Radio 4
Front Row - Radio 4
Costing The Earth - Radio 4
Crossing Continents - Radio 4
The Psychiatrist and the Deputy Fuhrer - Radio 4
The Unbelievable Truth - Radio 4
Email: potw@bbc.co.uk or www.bbc.co.uk/radio4/potw
Producer: Cecile Wright.
Last on