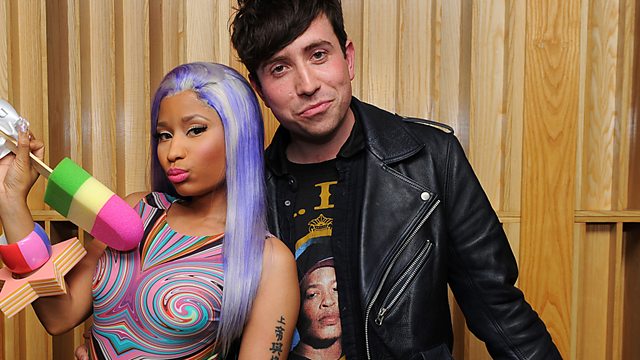 Friday: Nick And Nicki Minaj
Nick speaks to Nicki Minaj from a secret location where she treats us to her British accent and her amazing raving outfit complete with foam lollipop. Could Grimmy be her look-a-likey to avoid getting captured by the paps as Nicki Grimaj. Then he has to fly back to Radio 1 towers on a taxi bike for the rest of the show and Grimshaw Something.
In Call Or Delete Annie Mac has to try and launch her pop career while Grimmy has to ditch a best friend for a new showbiz one.