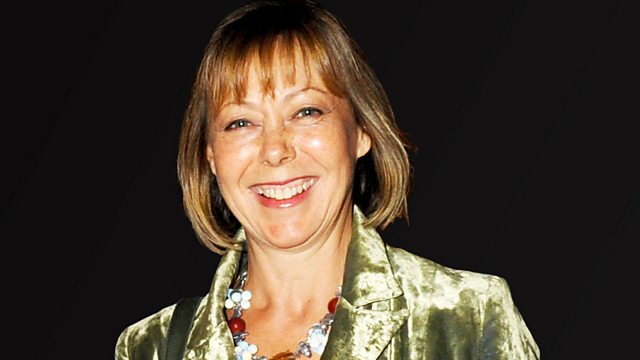 Lee Mack, Jenny Agutter, Laura Gibson, Arthur Smith, Dominic Sandbrook and Nigel Wray
Clive stays in with stand up comedian and actor Lee Mack, as his gag packed, multi-award winning sitcom Not Going Out returns to BBC One. He rejoins regular cast members Tim Vine, Sally Breton and Katy Wix for more scrapes and sticky situations every Friday night.
She may be best known for her role in the The Railway Children but Jenny Agutter has starred in Logan's Run, Equus and An American Werewolf in London. Now she's joined forces with Bob Hoskins in her latest film, Outside Bet which is on general release now.
The seventies are the decade that shaped Britain today - so says Dominic Sandbrook, historian and presenter of BBC Two series The 70's. His series re-examines the decade as one of a housing boom, rising consumerism and conflict in the Middle East. His book Seasons in the Sun: The Battle for Britain 1974-1979 accompanies the series.
Arthur Smith gets his kit on to talk to Nigel Wray, Chairman of Saracens Rugby Football Club and owner of possibly the largest sporting memorabilia collection in the world. Arthur gets to fondle WC Grace's last bat and (not that he needs it), uses the starter's megaphone from the 1908 Olympics. Nigel's collection has been brought together in a book 'A Sporting History' by David Norrie with all proceeds going to the Saracens Sport Foundation.
Last time Laura Gibson appeared on Loose Ends, she serenaded Andy Williams. This time Laura Gibson is back to perform the title track from her album 'La Grande' and her current single The Fire.
Producer: Cathie Mahoney.
Last on