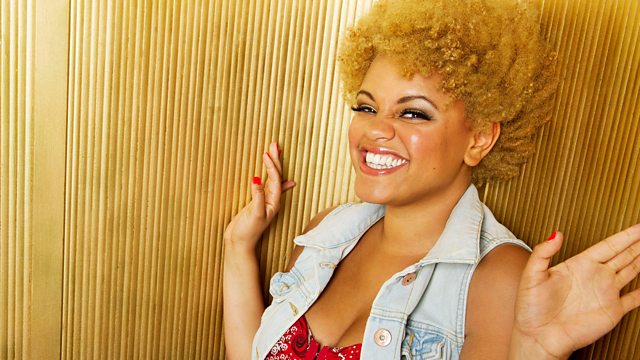 Sat: Where Mi Keys, Where Mi Phone?
Gemma is feeling gobble guilt today – she ripped into someone elses croissants this morning, and had a kebab last night. What a woman.
Come and join The Big Hello cos Gemma wants to say Hello to as many of you as possible!
7am – where we investigate all the celeb happenings, just 4 hours too late. This week – Rihanna Loses Her Pants in Sydney. Cheeky.
Weekend Regrets - It's the weekend, you're meant to be enjoying yourself but sometimes things just go wrong. What are you regretting already?? Jay wishes she didn't mount a kids climbing frame in the middle of a date. And get stuck.
Getting to know 1Xtra's Nick Bright and his robot pants
So OTM – the lovely Sally-Anne Argyle from More Magazine on what to wear this weekend: knicker shorts, swimsuits and spacey prints – yes! Boring skirts and stonewash denim – no!
BGT's Mr Zip is on the line asking the nation - Where's mi keys, where's mi phone, where's mi tea, where's mi toast? And he explains why he's coming for Jedward.