Add music you love and enjoy it with
David Bowie - Best Of Bowie, EMI

In Case You Didn't Know, Epic, 1

Sampled (Various Artists), Virgin

INXS

Never Tear Us Apart

Mixed Emotions III (Various Artists), Polygram Tv

(CD Single), Hollywood Records, 1

ABBA

Mamma Mia

Abba Gold (40th Anniversary Edition), Polar, 004

(CD Single), Columbia, 12

25 Years Of Rock'n'Roll 1969 (Vol 2), Connoisseur

The Shadows

Wonderful Land

The Shadows - First 20 Years At The T, EMI

Wrecking Ball, Columbia, 1

Drivin' With Johnnie Walker (Various), Eastwest Records

The Very Best Of The Steve Miller Ban, Arcade Records

Passenger, P&C Hoop Recordings, 1

The Best Of Suzanne Vega, A&M

The Beatles

Lucy In The Sky With Diamonds

The Beatles : 1967-1970, Apple, 3

Bread

The Guitar Man

David Gates & Bread - Essentials, Elektra

Whatever You Want - V.Best Of Status, Polygram Tv

Pink Floyd

Another Brick In The Wall

Pink Floyd, Harvest

The Best Of Rod Stewart, Warner Bros

Blast From The Past (Various Artists, Warner E.S.P.

Shakatak

Down On The Street

Shakatak - The Coolest Cuts, Polydor

The 80's Love Album (Various Artists), Virgin, 2

Princess

Say I'm Your Number One

Hit Factory: Pete Waterman's... (Var), Universal Music Tv

Nite Flite 2 (Various Artists), CBS

(CD Single), Roxette Recordings, 1
Pause For Thought

With Rabbi Pete Tobias, of the Liberal Synagogue, Elstree.

The vagaries of the Jewish calendar seem to reflect the uncertainty and extremes of human experience. Last week we celebrated Passover with its emphasis on freedom, reminding ourselves of our duty to ensure that no one suffers under the oppressive rule of another. And tomorrow, less than a week after repeating that important – and too often ignored – message, we arrive at another, very different anniversary.

Tomorrow is Yom ha-Sho'ah – Holocaust Memorial Day. Not the one that falls every January 27th, the date that Russian troops liberated Auschwitz. This one is the anniversary of the Hebrew date in 1943 when the Jews of the Warsaw Ghetto rose up and, against all odds, held the mighty Nazi army at bay for more than six weeks.

There is, I think, a distinction between the Jewish Holocaust Memorial Day the one observed nationally. Tomorrow is an opportunity for us to recall victims of the Holocaust, while the national memorial reminds us of the cruelty of which people are capable, and encourages us to ensure that it never happens again.

These observances and commemorations take place against a background of continued oppression, violence and cruelty meted out by one group of human beings to another. In too many places in our world: Syria and other places in the Middle East, not to mention countless other locations, people still suffer oppression, still yearn for their freedom. The continuing struggle of so many oppressed people remains a blot on the conscience of humankind.

A reading from our Liberal Haggadah, our Passover service book, reminds us that 'no liberation is easy. As tyranny brings death and terror to its victims, so the struggle to overthrow it claims its casualties.'

Passover tells us of the joy of human freedom; Holocaust Memorial Day reminds us how often it is brutally denied to so many. Still many lessons to be learned, but there must always be hope that one day all people will live in freedom and dignity.
BBC Playlister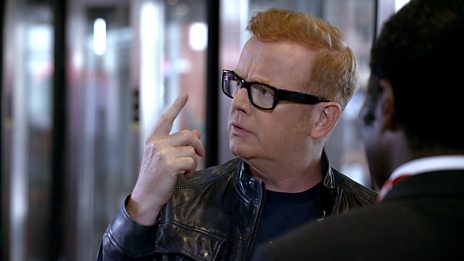 Chris has a song stuck in his head - but what is it? That's why he needs BBC Playlister!
500 WORDS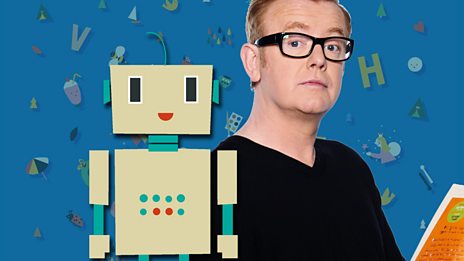 Featuring celebrity videos and top writing tips!
Podcast
Catch up with the latest Breakfast fun with Chris Evans. Hear the best stories and the biggest…