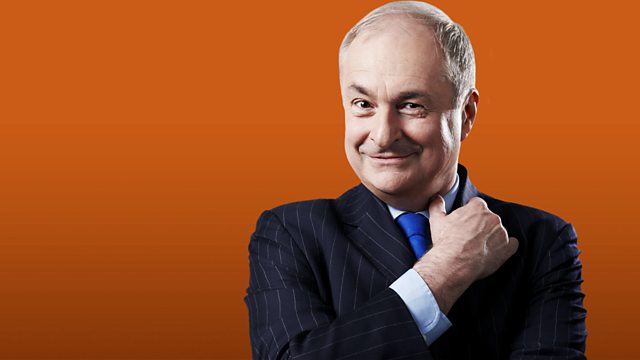 14/04/2012
Paul Gambaccini presents tracks from this week's US charts and hits from the last six decades.
In the feature Headline News [Number One Albums On Noteworthy Days] we hear Happy from The Rolling Stones' double LP Exile On Main Street. It was number one on 17 June 1972 - the day on which the second of the two Watergate burglaries took place.
We also hear You Haven't Done Nothin' by Stevie Wonder from his album Fulfillingness' First Finale. It was number one on 8 September 1974 - the day on which President Gerald Ford granted Richard Nixon a "full, free and absolute pardon".
In regular feature The First Time Ever I Saw Your Face, songs are played from albums by Waylon Jennings & The Kimberleys and Sparks. It's Not The Same Old Song highlights Cry by Johnny Ray and a different song with the same title by Godley & Creme.
In A Matter Of Life And Death Paul celebrates the birth on this date in 1932 of Loretta Lynn by playing her country number one Don't Come Home Drinkin' (With Lovin' On Your Mind). We also hear We Belong by Pat Benatar. It is played in tribute to the song's co-writer Eric Lowen, who recently died. You Send Me by Sam Cooke and Your Cheatin' Heart by Hank Williams are this week's featured records from the Grammy Hall Of Fame Singles list.
Our R&B number ones are from 1961 - One Mint Julep by Ray Charles, and this week - Love On Top by Beyonce. We hear country number ones from 1996 and now by Lonestar and Taylor Swift. This week's past and present rock number ones are by U2 and Gotye featuring Kimbra.
Madonna's album MDNA enters the chart at number one. On the singles side, Boyfriend by Justin Bieber is the best-selling song of the week.
Last on