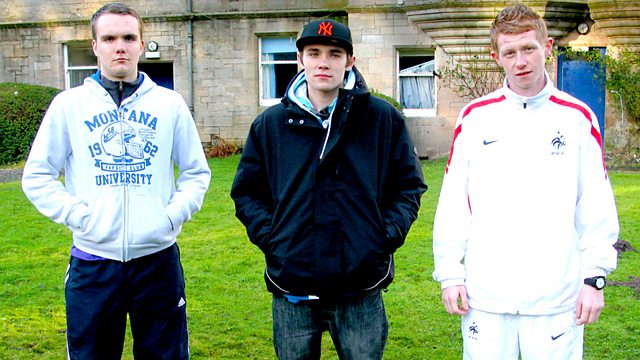 Warriors: Revisiting the Boys of Ballikinrain
Documentary tracing the fortunes of boys who were filmed in the residential school Ballikinrain, where children aged from 10 to 16 are placed by social work departments.
Seven years ago, one unit of seven boys was filmed over the course of a year. The boys had to leave at the age of 16, and many still do not have stable environments to return to. The programme tells the stories of these boys, now men, and examines how the system has helped or damned them.
One boy, Bradley, now rebuilding his life in Southampton, revisits his old residential pals, compares experiences, revisits Ballikinrain, and meets experts. He meets John Carnochan, head of the Violence Reduction Unit and an ex-Glasgow cop, lauded by the Prime Minister for brilliant working practice during the English riots. Bradley also meets child psychologist Suzanne Zeedyk to find out how early the mental and social problems can be traced.
The film is seen from the point of view of the boys, whose fortunes vary. For Bradley, it is a moving journey and steep learning curve.
Credits
| Role | Contributor |
| --- | --- |
| Producer | Peter Barber-Fleming |
| Director | Stephen Bennett |