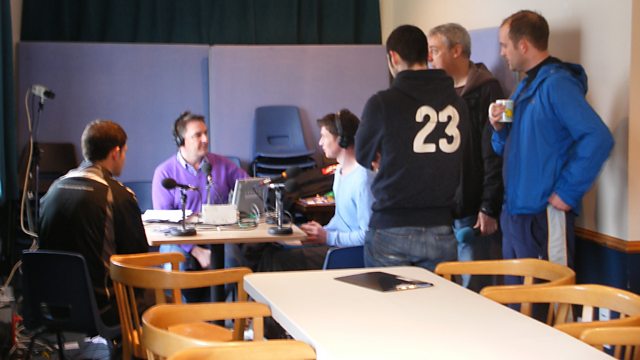 07/04/2012
Bidh sgioba Spòrs BBC Radio nan Gàidheal a' deànamh an slighe gun Eilean Sgitheanach airson prògram sònraichte a tha a' coimhead air adhart gu farpais iomain Cholmcille a Còig.
Tha lìog ball-coise an Eilein Sgitheanaich a' tòiseachadh air an deireadh sheachdain seo agus cluinnidh sinn mu spòrs gu leòr eile a bhios a' tachairt air an Eilean. Còmhla ri Iain Moireasdan agus Gilleasbaig MacDhòmhnaill.
Join the BBC Radio nan Gàidheal sport team live from Pairc nan Laoch on the Isle of Skye this week.
Last on