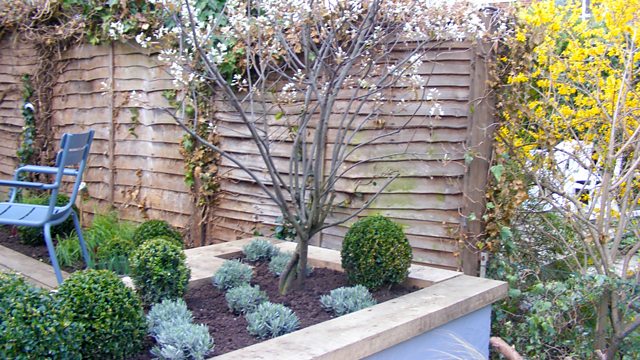 West Midlands
Listen in pop-out player
Chris Beardshaw, Pippa Greenwood and Bob Flowerdew answer your gardening queries from Beckminster Methodist Church. Eric Robson is in the chair.
We return to Matthew Wilson's garden for advice on building a child-friendly garden. Meanwhile Bunny Guinness demonstrates how to dog-proof your garden.
Questions addressed in the programme:
Why hasn't my damson tree fruited?
How to force plants into flower or hold them back?
Request for evergreen planting suggestions for a 30cm pot on a South-facing patio.
Suggestions included: Ilex crenata, Sempervivum or Houseleek
How to best maintain a mimosa.
I want to plant a fruit tree in my 30sq ft. garden. How long will it take to fruit?
Plant suggestions included: Beth pear tree, Concorde pear tree, Tomcot apricot tree, Pearl cot apricot tree.
My 30yr old whitebeam died undiagnosed. What can I plant in its place?
Why is my coriander bolting?
Produced by Howard Shannon
A Somethin' Else production for BBC Radio 4.
Last on
Buy online
Buy online
Available on: CD or Audio download
From suppliers including: Audible.co.uk, BBC Shop, iTunes