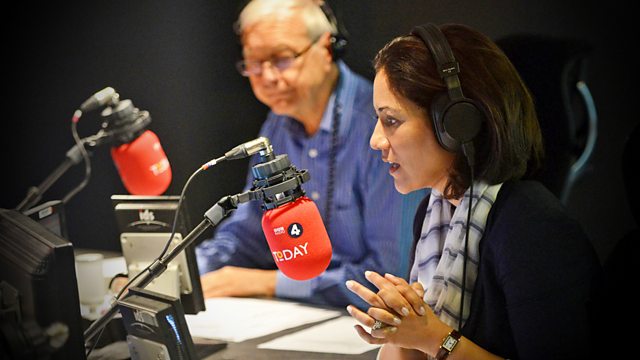 13/04/2012
Morning news and current affairs presented by Evan Davis and Justin Webb.
0751
Prime Minister David Cameron has indicated that he is likely to push for sanctions against Burma to be eased quickly after he makes a landmark visit to the long-isolated state this week. Ben Rogers, campaigner with Christian Solidarity Worldwide and biographer of Than Shwe the former dictator, and Thant Myint-U, former UN official and historian of Burma, discuss the significance of this visit.
0810
Radical changes are being discussed today which could affect the historic role of the police officer as South Yorkshire Police says it wants to make community support officers, rather than constables, the first point of contact for the public. Neil Bowles, chair of South Yorkshire Police Federation, explains why he thinks this will not work and David Crompton, chief constable of South Yorkshire Police, outlines why they are pushing for these changes.
0822
The actress Cate Blanchett is starring in Gross und Klein, a production by the Sydney Theatre Company, which opens tonight at the London 2012 festival at the Barbican. She speaks to the Today programme's Justin Webb about the production.
Last on