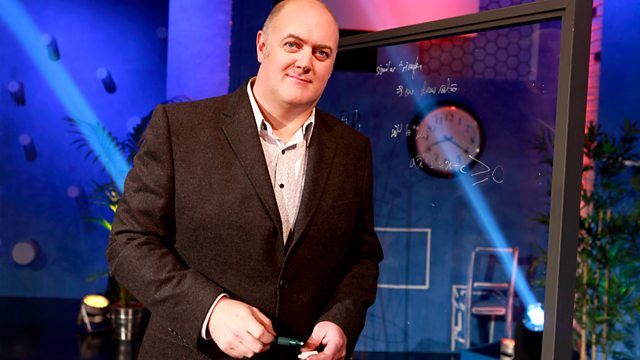 Dara O Briain; Whit Stillman; Butch Cassidy rides again
Listen in pop-out player
With John Wilson.
Dara O Briain's School of Hard Sums is a new TV series in which the comedian uses numbers and equations to tackle life problems, such as trying to predict football scores and how many people to date before choosing a partner. Dara discusses why maths brings out his competitive side, and how it influences his comedy.
The new film Blackthorn imagines the ageing outlaw Butch Cassidy living in exile in a secluded village in Bolivia. Sam Shepard plays Cassidy, now using the name James Blackthorn, who decides to return to the USA. Antonia Quirke reviews.
'I waited so patiently for God to bring someone...and then he blessed my soul': so runs the lyric on I Found You, just one of the songs which invokes God on the much-anticipated album by the US band Alabama Shakes. Kitty Empire considers why American musicians draw on religious faith more readily than their British counterparts.
Director and writer Whit Stillman won an Oscar nomination for the screenplay of his first film Metropolitan. His new film Damsels in Distress focuses on three beautiful girls who want to change life at an American university, and comes 13 years after his last release. He reflects on his career, and the long gap between films.
Producer Nicki Paxman.
Last on