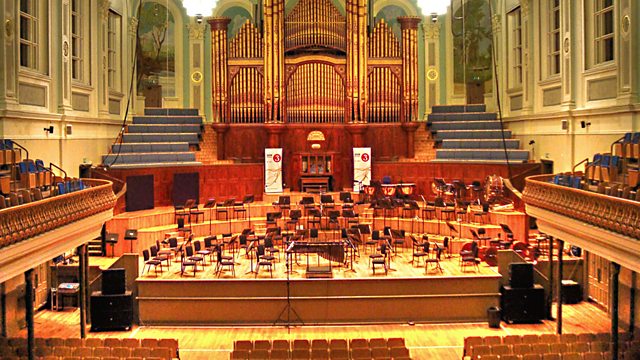 Lawson Trio - Haydn, Ravel, Powers, Reeves
Live from the Purcell Room, London
Presented by Martin Handley
The Lawson Trio frames three premieres by leading UK composers with two of the greatest works in the trio repertoire - Haydn's exuberant, enduringly popular Gypsy Trio and the virtuoso Trio by Ravel. They premiere works written for them by Anthony Powers and Camden Reeves, and are joined by students from the Junior Royal Academy of Music for the London premiere of Cheryl Frances Hoad's Olympic-inspired work for double piano trio.
Joseph Haydn: Piano Trio in G, Hob.XV/25 (Gypsy Rondo)
Camden Reeves: The dead broke blues break (World premiere)
Cheryl Frances-Hoad: Five rackets for trio relay (London premiere)
Interval
Anthony Powers: Piano Trio (World premiere)
Maurice Ravel: Piano Trio in A minor
Lawson Trio.
Last on