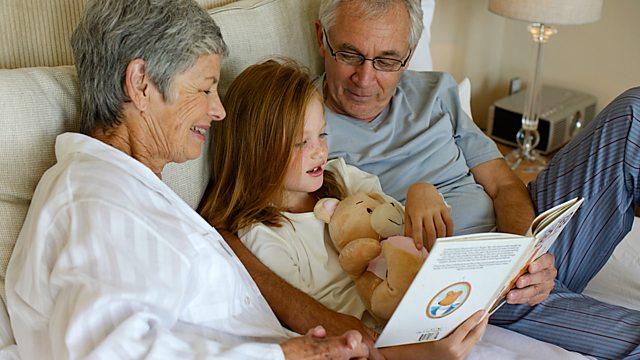 Grandparents
Listen in pop-out player
Celebrating grandparents. Many might agree with the car sticker that says: "If you'd known how wonderful it would be to have grandchildren, you would have had them first." There are 14 million grandparents in the UK and Jane is joined by three of them: Deidre Sanders - the agony aunt and grandmother of two young children; Angie Le Mar - the actress and comedian and a new grandmother; and Jane Fearnley-Whittingstall, author of the Good Granny Guide and a grandmother of six ranging in age from 15 down to two. She describes her recent visit to Ethiopia to find out what it's like to be a grandparent there. Virginia Ironside performs a monologue about her joy in being a granny. There are listener stories and the experience of one woman who's raising her grand-daughter alone. Jane and her guests also discuss the part many grandparents play in childcare, the terrible sadness when grandparents lose contact, and what the generations can teach each other.
Presenter: Jane Garvey
Producer: Louise Corley.
Last on