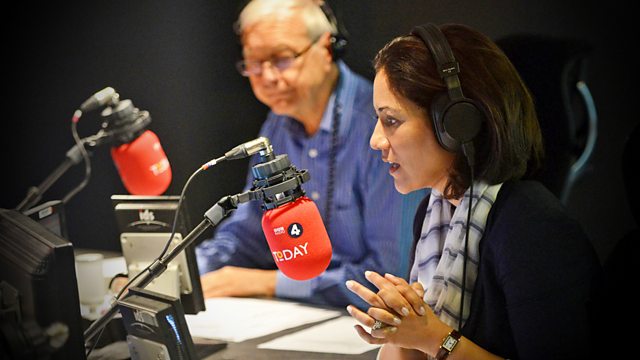 09/04/2012
0810
A UN-backed peace plan for Syria, due to come into effect on Tuesday, has been thrown into doubt after the government said it must have written guarantees that the rebels will not only stop fighting, but will also disarm. The BBC's Jonathan Head reports from the Syria/Turkey border, and Abdul Omar, a spokesman for the London-based Syrian Observatory for Human Rights, reflects on what this means for the future of Syria.
0816
The Brazilian President, Dilma Rousseff, will meet US President Barack Obama in Washington today, the first meeting between Brazil and the US where Brazil is no longer seen as a junior partner. Dr Juliana Bertazzo, a specialist in Brazilian foreign and security policy from the Institute for the Study of the Americas, and Mark Leonard, co-founder and director of the European Council on Foreign Relations, and author of What Does China Think? discuss the significance of this meeting in challenging the US as a superpower.
0822
Paddington Bear has a new book out - this time he's off to the Olympics in Paddington Races Ahead. Paddington's creator Michael Bond talks about his hugely popular character, recently voted Britain's favourite animated character.
Last on