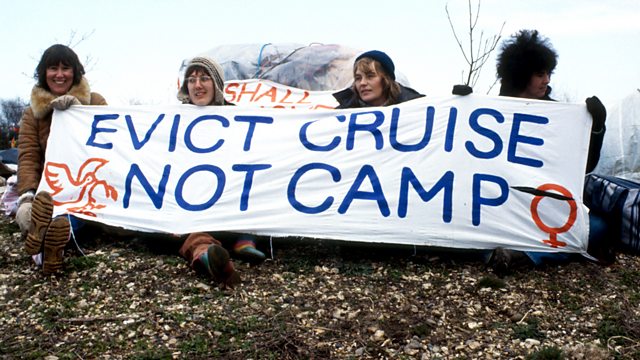 Greenham Common
Listen in pop-out player
In the second of a new series of The Reunion, Sue MacGregor brings together five people from both sides of the fence at the Greenham Common airbase.
In the early 1980s the Berkshire military base became home to a nuclear arsenal capable of wiping out most of civilisation. Over many years thousands of women took part in massive protests, many hundreds were arrested and jailed - and policing costs alone ran into millions. The startling methods and unorthodox ways of the women dominated headlines for more than a decade.
Helen John was among the first protestors to arrive, Katherine Jones stayed for 17 years and Rebecca Johnson now travels the world advising on nuclear weapons policy. Mick Marsh was the base commander at the height of the protests and Mick Eathorne-Gibbons was the Conservative councillor for Greenham. They all played a key role in one of the largest and longest protests in living memory.
At its height, the camp was home to about 100 women - they endured terrible weather, squalor, ridicule and intimidation. Local residents were desperate to see the back of them.
Were the women fearless heroines challenging the might of the superpowers or, as many press reports at the time maintained, a band of peacenik feminists with a grudge against men In this programme they re-live those turbulent times and debate to what extent the actions of the peace protestors impacted on global negotiations to reduce Cruise missiles.
Producer: Karen Pirie
Series Producer: David Prest
A Whistledown Production for BBC Radio 4.
Last on