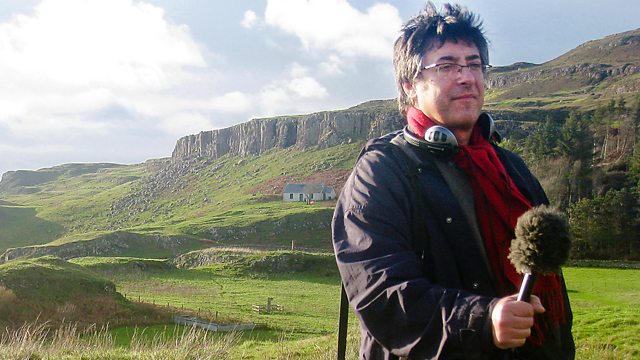 Listen in pop-out player
St Peter's church, a 13th century jewel, is empty.
Inside, the workings of the clock tick ominously, moving the hands towards midnight. On the street outside a group of people, maybe a hundred, huddle against the cold, waiting for the clock to strike.
This is the scene on the second Sunday in December, every year, in the village of Broughton, near Kettering in Northamptonshire. This is a quiet village, the bypass takes traffic away, the few commuters leaving town early in the morning. The few pubs are jolly, but not rowdy, and the Co-op acts as an unofficial meeting point for the locals.
Not much to distinguish it from the other villages nearby; flat, farmland stretching from one village to the next, with the odd superstore or garden centre between them. But come midnight something different happens; something unique, ancient, mysterious; something rather noisy. For every year for as long as anyone can remember, and even further back, the devil is beaten out of Broughton, by the tin can band - a collection of villagers who patrol the streets after midnight, banging, pots and pans, milk churns and hip baths, drums and hammers, colanders and frying pans - anything that makes a noise in fact, and for one night a year, Broughton becomes the noisiest place in Northamptonshire. And no one quite knows why... Alan Dein joins them with a microphone.
Producer: Sara Jane Hall.
Last on