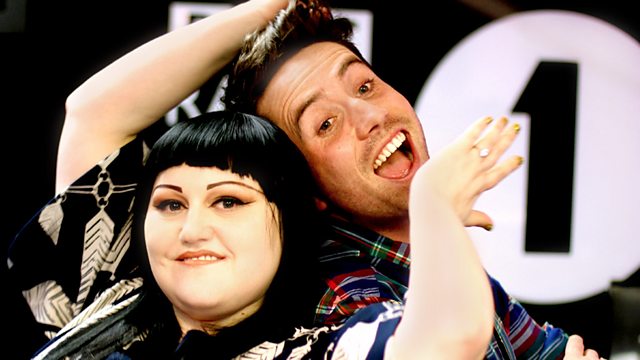 With Beth Ditto
Beth Ditto is her brilliantly funny self as Nick's guest today and we hear her new Choooon.
Scott and Grimmy play 'Call Or Delete' and are forced to prank call Douglas Booth, Jo Whiley and Olly Murs agent.
1Xtra's new 1-4pm presenter Sarah Jane Crawford does a five minute slot swap where we learn about her musical loves.
We have a rap themed Grimshaw Something in preparation for Grimmy's rap battle with Beccy in tomorrow's breakfast show.