Add music you love and enjoy it with
Bruce Springsteen

Hungry Heart

Bruce Springsteen - Greatest Hits, Columbia

1999 Grammy Nominees (Various Artist, Elektra

In Case You Didn't Know, Epic, 1

Temptation (Various Artists), Quality Television

(CD Single), Island Records, 1

The Byrds

All I Really Want To Do

Ready Steady Go! (Various Artists), Polygram Tv

Sultans Of Swing - Best Of Dire Straits, Vertigo

Blown Away, Sony Music, 1

Alphabeat

Fascination

(CD Single), Copenhagen

Chic

I Want Your Love

Shades Of Soul (Various Artists), Global Television

Phil Collins ...Hits, Virgin

(CD Single), Star Track, 1

The Tams

Be Young Be Foolish Be Happy

(Single), Stateside

Huey Lewis & The News - Fore!, Chrysalis

(CD Single), Universal, 1

Now 13, Part 2 (Various Artists), Now

The Animals

We've Gotta Get Out Of This Place

The Greatest Hits Of 1965, Premier

The Very Best Of Andrew Lloyd Webber, Polydor

Spinning Around In The Air, Cooking Vinyl, 1

That's Rock'n'Roll (Various Artists), EMI

Stevie Wonder - Song Review, Motown

(CD Single), Mighty Village, 1

The Very Best Of Carly Simon, Global Television

Paul McCartney - All The Best!, Parlophone
Pause For Thought

Religious connections aside, what links my medieval prayer stone and home-baked bread? The answer is touch. Sometime during the Middle Ages someone carved the Madonna and child into this small stick-shaped stone. Think of all the people over the centuries that will have held and smoothed its surface with their fingers as they've prayed. And just recently I was interviewed for a programme exploring the therapeutic impact of bread-making on, among others, the victims of torture. For people whose senses have been violently assaulted the positive sensual experience of kneading dough and feeling the soft smooth, elastic texture of it in their hands can be profoundly healing. 
---Test paragraph---
Perhaps of all the senses, touch is the one we most take for granted. Only when it's lost do we realise how much our well-being depends upon it - and that includes the experience of pain that sometimes comes with it. Violence inflicted on one person by another is wholly unacceptable, but not all pain is bad. How many of us are alive because pain let us know something was wrong and we saw a doctor? People I've met who suffer from leprosy became disfigured because they can't feel pain. Without that sensation they don't notice the nail they've accidentally stood on in bare feet, or their hands being burnt by pans to hot to handle. Pain, physical or psychological is there to protect us from harm – if we take note of it. C.S.Lewis wrote, 'God whispers to us in our pleasures, speaks in our conscience, but shouts in our pains: it is His megaphone to rouse a deaf world.' Whether or not you believe in God, it's worth remembering that pain requires attention and action, and no one should suffer when suffering can be alleviated.
BBC Playlister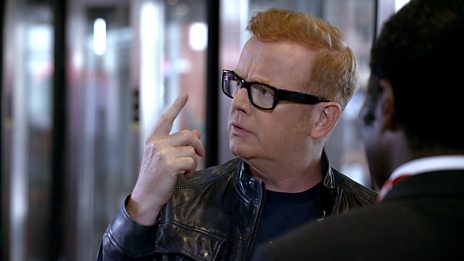 Chris has a song stuck in his head - but what is it? That's why he needs BBC Playlister!
500 WORDS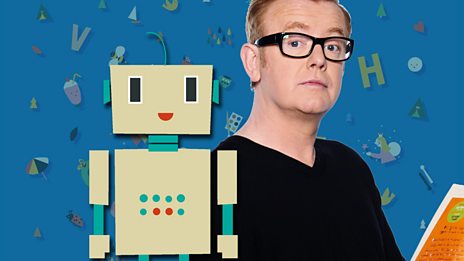 Featuring celebrity videos and top writing tips!
Podcast
Catch up with the latest Breakfast fun with Chris Evans. Hear the best stories and the biggest…