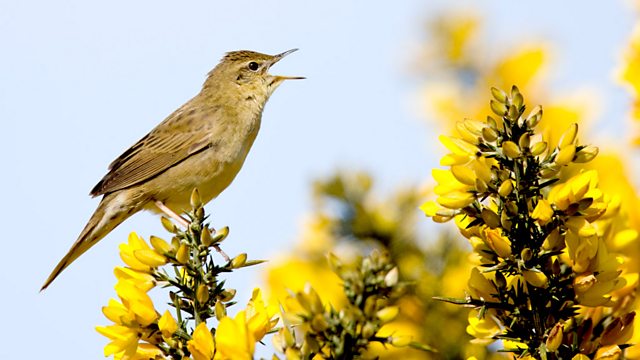 Read by Nigel Lindsay.
The sounds of the geophony were the first sounds on earth - and this element of the soundscape is the context in which animal voices, and even important aspects of human sonic culture, evolved'. Bernie Krause explores the soundscapes of the non-animal world.
Bernie Krause is the world's leading expert in natural sound. He has spent the last 40 years recording ecological soundscapes and has archived the sounds of over 15,000 species - half of the wild soundscapes he has on tape don't exist anymore because of human actions.
In The Great Animal Orchestra he invites us to listen through his ears to all three as he showcases singing trees, contrasting coasts, and the roar of the modern world.
Written by Bernie Krause
Adapted by Polly Coles
Producer: Clive Brill
A Pacificus production for BBC Radio 4.
Last on