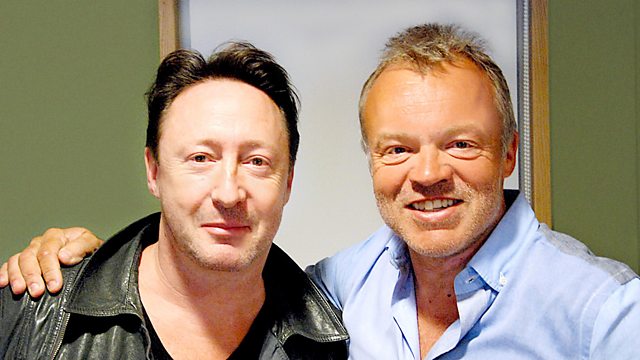 BBC Breakfast's Bill Turnbull and Julian Lennon guest
Another 'wide-ranging', shall we say, show this week where recent birthday boy Graham (who doesn't look a day over 60) revealed himself to be a great impressionist, Maria McErlane went from 'Postmistress Of Pain' to 'Queen Cockroach' and we discovered more about gardening and bees than we would ever possibly want to know.
Graham Jones in Herne Bay made a song and a (Clog) Dance about choosing a Violinski clunker as this week's I Can't Believe It's Not Better track. We've heard worse Graham. But not by much.
After 11 o'clock Bill Turnbull dropped in to chat about BBC Breakfast's move to Salford and also revealed the difference between bees and wasps, why there's no dirt on Sian Williams and the shocking truth about his real name.
This week's Tune With A Tale came courtesy of the very chatty Chris Jones in Brighton, who gave us his take on Elkie Brooks Pearl's A Singer. What he didn't say was that Pearl must be tiny, as she has to stand up when she plays the piano...
And Graham's second guest was Julian Lennon who revealed his frustrations with the music industry, explained his fascination with photography and treated us to a rare Radio 2 outing for Massive Attack's 'Teardrop'.
Last on