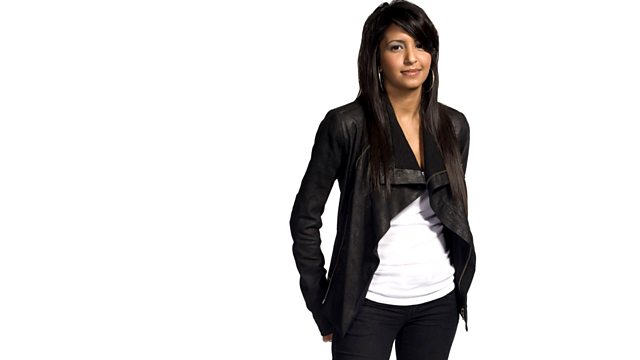 Shandy from The Nasha Experience provides the VIP Mix!
DJ Kayper provides the ultimate Friday night party, Dubstep, Hip-Hop, Dance, Desi and so much more mixed in! Setting you up for the weekend, Kayper brings you her specially produced Party mix, the late night mix and beat digging in Beatroots; hunting that familiar sample.
This week, we introduce Producer Shandy from The Nasha Experience collective to provide the VIP mix. The Nasha Experience is not only home to Shandy but also to Producers, Ges-e, Osmani Sounds, Sukh Knight, Nuphlo and Squarewave. Hear 20 mins of future thinking bass and dub with Asiatic sounds woven through to take you on a Friday night journey.
Get involved with the show, Text in on 81869 or E-mail kayper@bbc.co.uk.
Last on