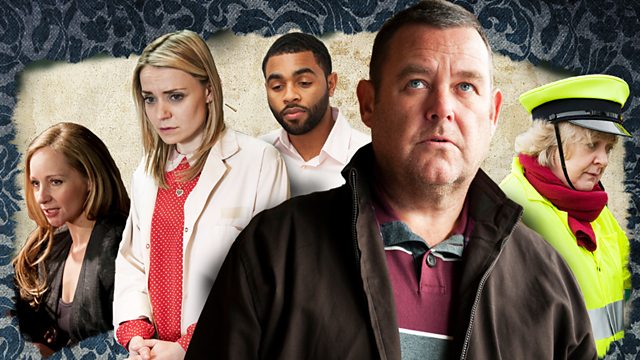 Jackie and John seem to have the perfect marriage. No kids, disposable income, loads of great holidays. John does everything for Jackie - books the holidays, orders at restaurants, pays the bills - he even does her roots, as he manages a chain of hair salons. But under the surface Jackie is restless for change. She's always struggled with reading and writing; her friends talk to her about the news and books, inviting her out for pub quizzes, but Jackie isn't confident enough to join in. John's happy to do everything for her, but Jackie can't help feeling her world has become incredibly small.
John's used to enjoying the full beam of Jackie's attention, and doesn't like change; he likes things just as they are. So when Jackie starts pushing at the boundaries of their world, John can't understand what's happened to her. He doesn't actively forbid her to do anything different, but he manages to dissuade her anyway. As John and Jackie start to grow apart, John notices the attention of one of his hairdressers, Stacey. The two begin an affair, John loving the adoration he once felt from Jackie.
While John throws himself into his affair, Jackie attends adult literacy classes in secret. Meeting people with similar experiences to hers, the pressure of maintaining the secret melts away, and Jackie's confidence begins to bloom. Now Jackie can start to join in - she wants to apply for jobs, learn to drive, read the paper - but she can also now read credit card statements, and realises what John has been up to. Hurt and confused, she confides in best friend Paula, who can't believe Jackie's managed to keep her literacy problems a secret for so long. Jackie's torn; her marriage was solid for years, she couldn't have managed without John - but she knows she can't go back to how life used to be. Perhaps some journeys have to be taken on your own.
Last on
More episodes
Next
You are at the last episode
Credits
| Role | Contributor |
| --- | --- |
| Executive Producer | Colin McKeown |
| Producer | Colin McKeown |
| Director | Julia Ford |
| Writer | Lyn Papadopolous |
| Jackie Jones | Kaye Wragg |
| John Jones | Derek Riddell |
| Alan | Lee Ross |
| Paula | Tracy Whitwell |
| Rita | Camille Coduri |
| Stacey | Robyn Addison |
| Lewis | Kaine Barr |
| Ashley | Jade Anouka |
| Cathy | Sharlene Whyte |