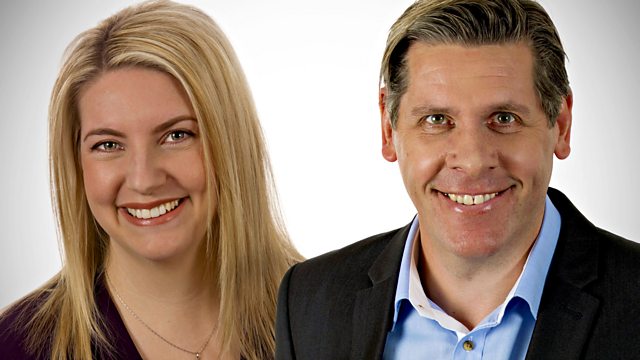 05/04/2012
Live News and Sport with Peter Allen and Aasmah Mir.
A hose pipe ban is imposed across the East and South East of England to tackle drought. People who ignore the bans could face fines of up to a thousand pounds. Nick Ellins from Water UK the company which represents the water industry talks to Peter.
Sky news admits that it authorised a journalist to hack into the emails of people suspected of criminal activity -- on two occasions. Former Deputy editor Paul Connew and former ofcom advisor Martin Campbell give their view.
Researchers in Germany claim they've found proof that the beer belly is a myth - Steve Miller from the TV show Fat Families says sitting around doing nothing has more to do with it.
Last on