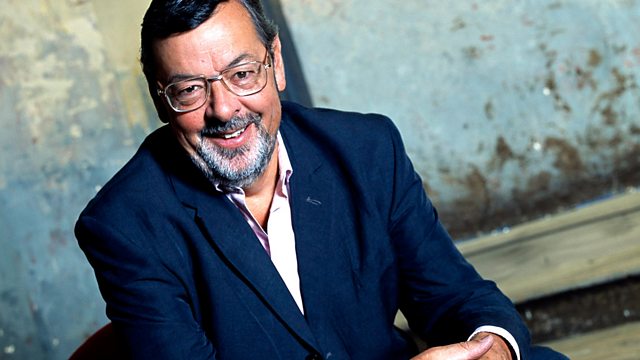 Word for Word
Half a century ago in Stoke-on-Trent a small dramatic revolution took place that reverberated round Britain's theatres. In among the Shakespeare, Ibsen, Moliere and Chekhov plays, radical director Peter Cheeseman slipped in a production about his theatre's neighbours. After interviewing local people who worked in the town's most famous industry and by using their real stories and actual words, Peter and his actors created The Jolly Potters. So, Verbatim Theatre was born.
Paul Allen visits The Potteries' New Vic Theatre to find out just how far 'verbatim theatre' has come. This month, in Where Have I Been All My Life?, actors wearing infra-red headsets will hear and re-present, word for word, what local people have said about their dreams and desires. The creator is Alecky Blythe, whose award-winning London Road was another powerful piece of verbatim theatre about the community living near the red light district of Ipswich.
Paul talks to Nicolas Kent, who commissioned research into last summer's riots (when the Government chose not to order an inquiry) and staged the results in The Riots at London's Tricycle Theatre. He hears about other dramatised investigations into the murders of Stephen Lawrence and anti-nuclear campaigner Hilda Murrell, the state of our railways, and the fight to save a steel works. Did those plays change anything?
And he asks about the moral dilemmas of how you shape the material, what you put in or leave out; and the pressures on actors knowing they are playing people watching them.
What is the role of theatre as a factual witness to society's crises, rather than telling imagined stories? Can verbatim theatre help us understand human stories better?
Producer: Chris Eldon Lee
A Culture Wise production for BBC Radio 4.