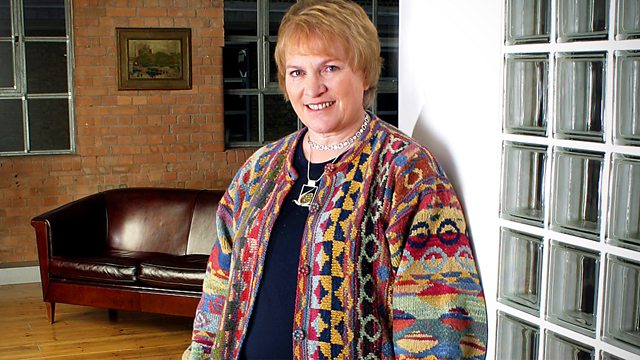 Barbara Moore; Tony Banks; Donald McRae; Gavin Turk
Listen in pop-out player
Libby Purves is joined by artists Gavin Turk and Deborah Curtis; Falklands veteran Tony Banks; writer Donald McRae and composer and arranger Barbara Moore.
Barbara Moore is a composer, arranger and singer and former member of the Sixties backing group, the Ladybirds. Barbara, who turned eighty this year, is credited with re-orchestrating Alan Freeman's 'Pick of the Pops' theme tune as well working with many artists from Elton John to Dudley Moore, Sandy Shaw and Adam Faith.
Tony Banks served with the Parachute Regiment in the Falklands War. To mark the 30th anniversary of the conflict, he has published his memoir, 'Storming the Falklands' in which he tells of his war and its aftermath. The book describes how he went back to the Falklands to help him come to terms with his experiences and how he returned a trumpet to an Argentine soldier which he had taken as a war trophy. 'Storming the Falklands - My War and After' is published by Little Brown.
Donald McRae is a sports writer and author and the only two-time winner of the prestigious William Hill Sports Book of the Year. Born in South Africa in 1961, he grew up under the apartheid regime with his parents and sister. He left the country in 1984 to avoid military service which brought him into conflict with his parents. His memoir 'Under Our Skin' is based on these experiences and is published by Little Brown.
Artists Gavin Turk and Deborah Curtis set up 'The House of Fairy Tales', an arts charity which came out of their own passion to make art engaging for children. Their new project, the Mystery of the Hidden League and the Misplaced Museum is a story-based adventure trail and interactive installation at Hall Place, Bexley, Kent.
Producer: Paula McGinley.
Last on