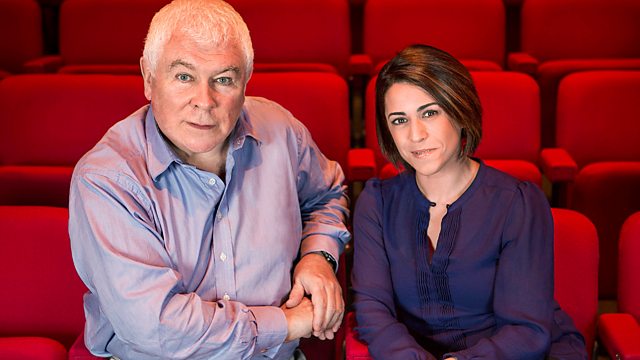 The Final Year
The In Tune Schubert Salon. Sean Rafferty presents a special Schubert edition of BBC Radio 3's In Tune live from the Chapel at the Old Royal Naval College (ORNC) as The Spirit of Schubert - BBC Radio 3's celebration of Schubert draws to a close. With live performances and recorded music, guests include pianist Graham Johnson who brings together Robin Tritschler (tenor), Marcus Farnsworth (baritone) and Joy Farrall (clarinet) to perform some of Schubert's most enigmatic lieder.
There's also the chance to hear the stellar lineup of Imogen Cooper (piano), Katharine Gowers (violin), Krzysztof Chorzelski (viola), Adrian Brendel (cello) and Enno Senft (double bass) perform Piano Quintet in A, D667 "The Trout", the Trio in E flat, D897 "Notturno" and the Sonata (Duo) in A, D574.
Lieder Repertoire:
Der Winterabend, D938
Die Sterne, D939
Herbst, D945 Vier Refrain Lieder, D866
Lebensmut, D937
Glaube, Hoffnung , Liebe, D955
Frühlingssehnsucht, (Schwanengesang, D957)
Das Fischermädchen (Schwanengesang, D957)
Der Hirt auf dem Felsen, D965
Die Taubenpost (Schwanengesang, D957).
Last on