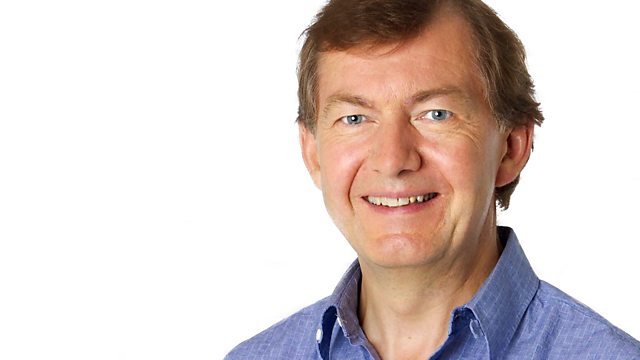 03/04/2012
Rhod Sharp with stories from around the world.
Seven people have been killed and three are seriously injured in a shooting at a school in Oakland in California. We hear from Larry Reid, Oakland City council president, who says it's a tragedy and pays tribute to the work of the emergency services. Lee Henry from the San Francisco Chronicle describes how the alleged killer was arrested in a supermarket. And the police and city authorities update us with the latest in a live media conference.
There've been violent protests at the British embassy in Buenos Aries on the 30th anniversary of the start of the Falklands war. Journalist Alex Kirkland tells us about what happened. He says the violence at the embassy contrasts with the sombre mood in the rest of Buenos Aires.
Osama Bin Laden's three widows and two eldest daughters have each been sentenced to 45 days in prison for living in Pakistan illegally. We hear from their lawyer. Atif Ali Khan hopes they'll be able to return to a normal life after all this is over and hopes the world will leave them alone after they're freed.
Two British sailors, who were injured when their yacht was hit by a freak wave during a round the world race, have arrived in California. Justin Taylor, the assistant race director of the Clipper Round the World event tells us the wave that hit them wasn't quite as big as that in the Perfect Storm, but he's glad they were attached to the boat by a safety line.
Plus there's the latest archaeology news with Winn Scutt in Dem Bones, and Jamillah Knowles goes online with Outriders.
Last on