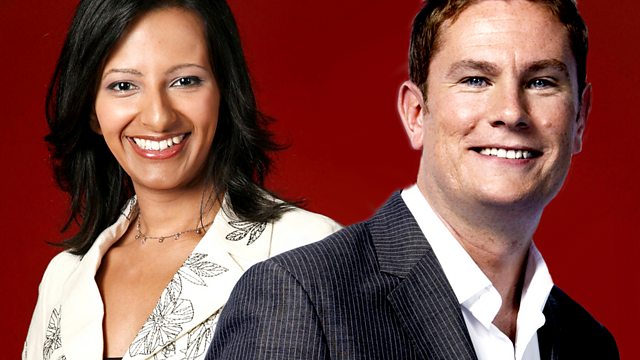 01/04/2012
5live Weekend Breakfast with Ranvior Singh and Phil Williams.
A deal has been reached to save more than 3,000 jobs at the computer games retailer Game, which went into administration on Monday.
The first wave of hosepipe bans comes into force this week as seven water companies in southern and eastern England bring in restrictions after two unusually dry winters leave reservoirs well below normal levels.
The polls have opened in Burma in historic parliamentary elections in which Aung San Suu Kyi is standing for a seat for the first time.
Last on