Add music you love and enjoy it with
Pause For Thought

With Father Christopher Jamison - Benedictine Monk


We're heading towards Easter when lots of us will enjoy a break and when we celebrate new life returning after the darkness of winter. I recently met somebody whose life is a vivid example of Easter in action. Stef Reid was a sports enthusiast as a young girl and her dream was to be a professional athlete. Then aged 16 she had a terrible boating accident that she was lucky to survive but part of one leg had to be amputated. She was devastated and couldn't understand how she could ever be happy again, but, in her own words, 'I gave God the benefit of the doubt.' She started to accept her new situation and gradually built a new life, hoping to become a doctor. Then one day she walked past an athletics track and suddenly had an urge to discover how fast she could run in spite of her disability. She started regular training, then competing and she has now achieved her childhood dream: she is a professional athlete and holds the World Long Jump Record. This summer she'll compete in the London Paralympics and she 's already a familiar face on posters advertising the Games all round the country. Two weeks ago she told her story to 8000 young people who'd come to Wembley for Flame, a Christian celebration of the Games organised by the Church. What a great gig that was. Stef set us on fire with her story of new life coming out of suffering. She reminded us what Easter's about, not only a holiday but also the celebration of Christ's resurrection. Thank you, Stef, and the thousands of other Paralympians who will make the Olympics a celebration of overcoming adversity, an extended celebration of the spirit of Easter.
500 WORDS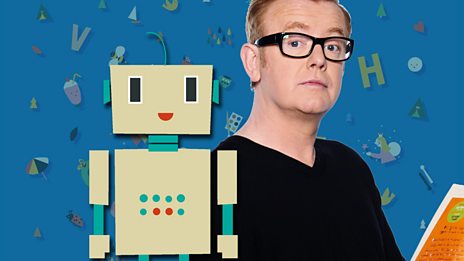 Featuring celebrity videos and top writing tips!
Free download
Catch up with the latest Breakfast fun with Chris Evans. Hear the best stories and the biggest…