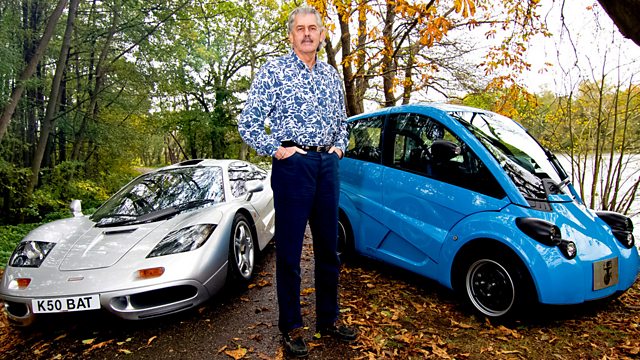 How to Go Faster and Influence People: The Gordon Murray F1 Story
In the secretive world of F1 designers, Professor Gordon Murray is a legendary figure. Having spent 40 years designing one innovative car after another, his portfolio includes the most successful F1 car ever raced and what is widely considered to be the greatest sports car of all time. But today Professor Murray has set himself even more challenging goals as his focus turns from racetrack to public road.
In an ever more congested world, Murray believes that personal mobility has become a defining problem of our times. As a car lover, he is powerfully motivated to preserve the freedom of the open road - his solution is a new city car called T-25.
For T-25 Murray aims to transfer F1 technology to an inexpensive, lightweight city car for the masses. But is the industry at large prepared for the radical overhaul that Murray plans?
From Brabham and the eccentric 'Fan Car', through unbeatable designs for Senna and Prost and the milestone McLaren F1 sports car, and right up to date with the arrival of T25, How To Go Faster and Influence People is a compelling account of Gordon Murray's remarkable design journey.