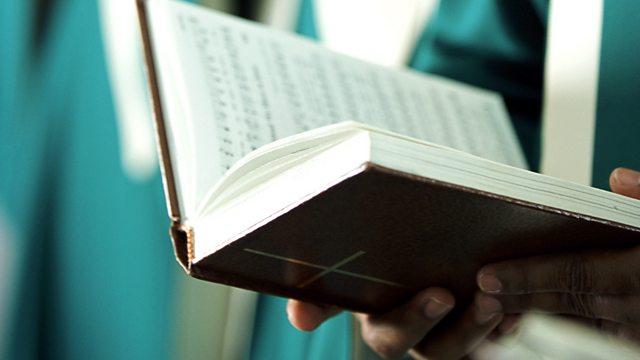 28/03/2012
For live and listen again please follow the Daily Service title link at the top of this page
A space for spiritual reflection with a bible reading, prayer and a range of Christian music.
Theme: Suffering that liberates
Led by the Rev Dr Nicholas Bundock.
The Lord's my shepherd (Townend)
2 Corinthians 4:16-5:7
By faith we see the hand of God (Getty)
Blessed be your name (Redman)
With The Platt Worship Group
Director of Music: Olly Hamilton.
This morning the service comes live from Emmanuel Church Didsbury, the home of the Daily Service.
Last on